Japanese Knotweed Treatment in Worcester
Commercial Treatment Plan – RICS Risk Category  3 – £2,187.97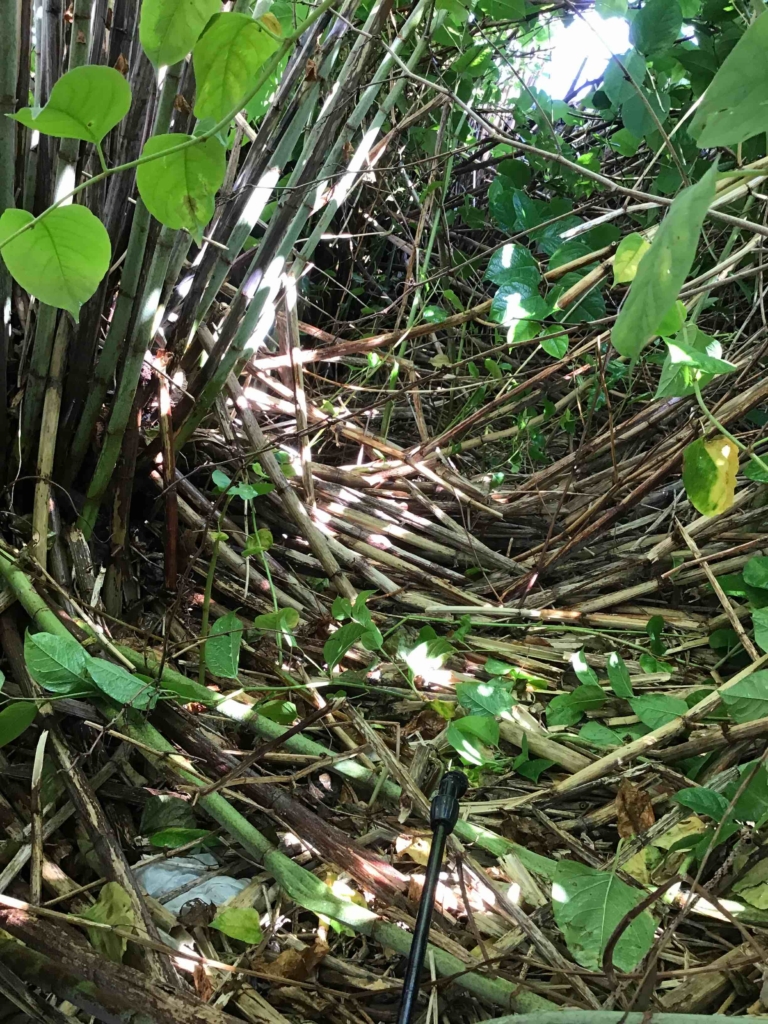 This Japanese knotweed stand in Worcester covered an average of 5.5m² with an approximate height of 2.2m, we have estimated that the stand is around 10 years old and has not had any previous treatment.
Get it identified!
If you believe that you have found Japanese knotweed on your property, we advise getting it identified as soon as possible. For a quick and easy identification, use our free email identification service to send us a photo of the suspected weed. We will get back to you within 24 working hours to advise whether it is Japanese knotweed, based on the image you provide.
Japanese Knotweed Management Plan
Our Japanese Knotweed Management plans include detailed explanations of the different treatment or removal methods that we can provide. They also state the most suitable treatment or removal method for your individual case of Japanese Knotweed. When recommending the most suitable method of removal, our experts take in to consideration the specific site, client requirements and any costs implications.
Our Management Plans include:
The objective of control action
An evaluation of control options
A detailed control action description
Criteria for completion
Advice on preventing spread around/off/on site.
Any costs involved in the eradication of the invasive weed.
All of the Management plans we provide include a 10 Year Company Guarantee. We also provide a 10 Year Insurance Backed Guarantee if required.
For more information on the eradication of Japanese Knotweed in Worcester contact us today on 0800 1337 444, we have experienced professionals available to talk to.