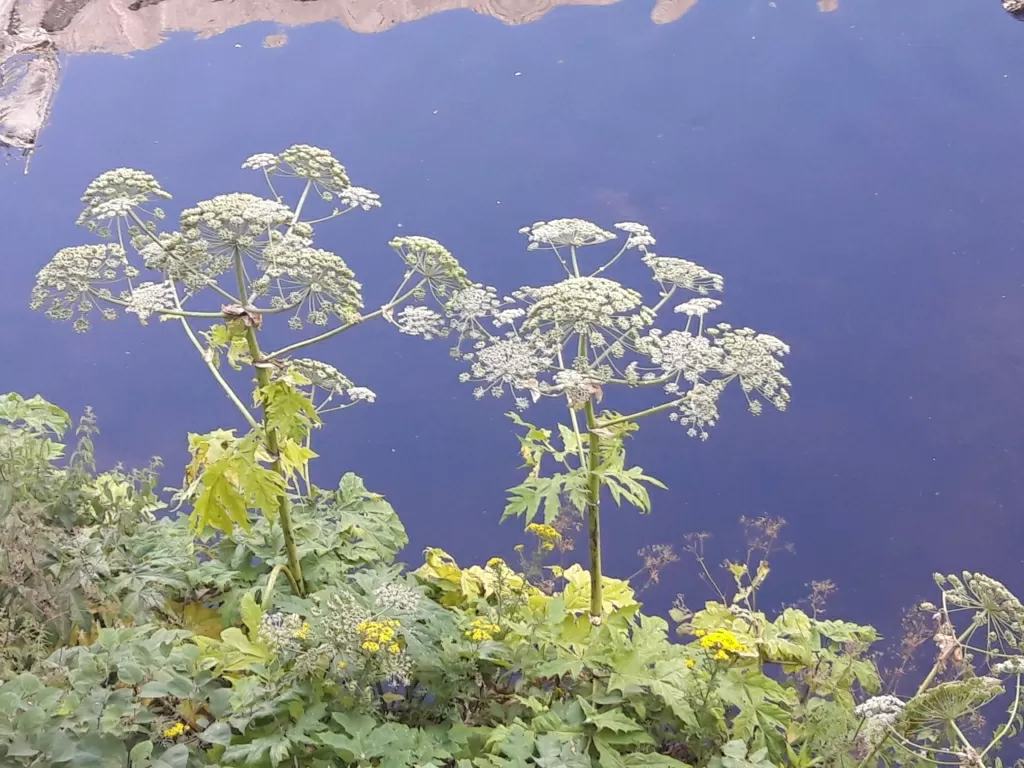 Giant hogweed is a close relative of cow parsley and can reach over 10 feet in height. In some cases, when allowed to continue growing, it has reached 20 feet. More often seen in spring to autumn, giant hogweed is to be treated in summer. Although it is a very striking plant most people want it eradicating as each plant produces between 50,000 and 80,000 seeds.
Giant hogweed sap contains highly toxic chemicals known as photosensitising furanocoumarins which are extremely sensitive to light. If this sap comes in to contact with human skin it can cause a reaction which causes third-degree burns.
Bamboos are usually desirable ornamental garden plants, but if left to grow unchecked and not kept under control, Bamboo will spread beyond their confines thus turning into an invasive weed.
The Bamboo shoots can pop up anywhere due to their underground stems.  Spread by rhizomes, like Japanese knotweed, Bamboo can break through solid barriers and has been known to break through conservatory floors and patios.
For more information on bamboo removal with Japanese Knotweed Expert