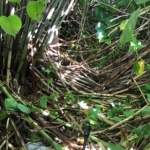 David Ayton
"The ''Identifying Japanese Knotweed' course was very interesting as I learnt about the law side, very informative and excellent all round!"
David Ayton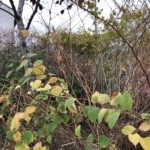 Alison Wright
We were in the unfortunate situation of discovering Japanese Knotweed in our grounds. After a search on Google to find out what it was and how it needed to be disposed of I contacted Jason Harker via his online chat service. Jason came out and looked at the Japanese Knotweed and informed us of what was required to get rid of it. His staff came back shortly afterwards and over 3 visits it was removed and the roots treated. The Japanese knotweed has not come back. All of the staff are extremely professional and knowledgeable and we now use JHPS for routine grounds maintenance."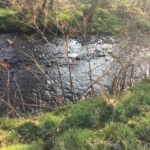 Peter Palmer
On behalf of our mutual client, can I take this opportunity to thank you for the services rendered over the past year. As a result of un-authorised tipping, the land recently acquired by my client to form an extended car-park for the community centre, was infested with Japanese Knotweed. Your site visits, recommendations, and subsequent treatments has resulted in a weed-free environment, enabling us to proceed with further stages of an overall program. On behalf of our client, may I take this opportunity to thank you for the promptness and professionalism of the service rendered, and the aftercare, bringing our contract to a suitable conclusion"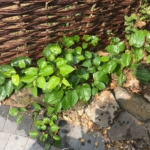 Mr and Mrs Blakeman
"We would like to say thank you to Jason and his team for treating our Japanese Knotweed problem. We had only been in our property for six months when a neighbour mentioned we had Japanese Knotweed growing in our garden, we had never heard of it, we researched it online and it really worried us. We found Japanese Knotweed Experts website and found it was a local company so we rang the office. They arranged for Jason to come out and do a site survey, he confirmed it was Japanese Knotweed but he reassured us it could be treated and he would arrange a Japanese Knotweed management plan which was very detailed and explained everything. Over the past five months the plan has been in place, after every treatment we have received a report. Whenever we have contacted the office we have found the staff very pleasant and professional. The Knotweed has now been eradicated and we get follow up visits for the next two years to check it and a 10 year guarantee. We would highly recommend Jason and his team to anyone they do exactly what they say."
Mr David Byatt
The Japanese Knotweed Expert Company has assisted us and our clients for a number of years. Our experiences of JKE are that they are professional, informative and honest, they offer a cost effective solution to us and our clients. Not only do JKE give guidance on how to deal with Japanese Knotweed they have on many occasions provided written reports confirming that Japanese Knotweed was not present on site which not only eradicates any concerns for the client but offers high cost savings to the client. All reports are clear and concise with the highest level of detail which is required to mortgage lenders, funding companies and the planning departments. JKE commitment and efficiency means that there is no unnecessary delay is incurred by our clients offering a great return on investment. Without doubt it is imperative that our client receive the highest level of service at the most competitive prices. There is no hesitation when recommending Japanese Knotweed Expert to our clients.
Louise Cooper
I would like to say thank you to Jason and his team for giving us advice on suspected Japanese Knotweed shrubs. The plants are on some land we are going to lease for 25 years and we needed urgent advice before proceeding with the lease negotiations. We sent Jason a series of photos and he responded with a phone call within 7 hours which was incredibly helpful.
David Fleming
Great service, friendly staff and excellent knowledge of all invasive weeds (as well as their not so harmful lookalikes!). Would definitely recommend.
Dr. Philip Russell
I have had the bad fortune to purchase a property next to parkland in Stoke on Trent which had Japanese Knotweed on it, an offshoot emerged on our land and was rigorously dealt with some fifteen years ago never to return. However, I've had one buyer frightened off because of a so called history of Knotweed in the area. I contacted the 'Japanese Knotweed Expert' to conduct a survey of my property and surrounding area, thinking this was going to be a long drawn out process... and was highly delighted to receive a positive report (NO KNOTWEED) both verbally, electronically and via post within 48 hours. This has gone a long way to calm a stressful situation, the report is with my solicitor as evidential documentation for any worried new purchaser of my property... I cannot thank you enough for the professionalism and speed of your survey.
Jim Blakeman
Jason and his team do exactly what they say. They arranged a Japanese Knotweed Management Plan for us. Jason really reassured us that the problem could be treated. Office staff very professional and pleasant. I would highly recommend Jason and his team.
Mr Fleming
Great service, friendly staff and excellent knowledge of all invasive weeds (as well as their not so harmful lookalikes!). Would definitely recommend.
Mr Burrows
I found Japanese Knotweed Expert extremely helpful when I needed verification that a plant in my partner's pond wasn't the dreaded knotweed. Quite a relief!! Good company.
Ms Hughes
Such a joy to deal with all the staff at JKE. They are incredible knowledgeable and clearly communicate information between one another. Within a week of placing an enquiry an assessment and quote had been obtained and work scheduled to begin immediately. I would highly recommend to all property owners.
Mrs Boshir
I used Japanese Knotweed Experts recently and was on a very short time frame. They were able to get someone onsite the next day (despite it being bad weather) and get a report out to me super quick. The report was detailed and very easy to understand...Off the back of the report I had many questions, and they were very prompt and answered them all thoroughly, even offered to go back on site if I needed it. Even after we got our report and had our questions answered, we received another follow up and courtesy cal to ask if all OK, and if there was anything else we needed. For me, its these little touches that make excellent customer service, and a stand out from the crowd mark. There service overall was very good, and I would definitely recommend them!
Mr Mandary
Definitely worth 5 stars! Recently used JKWE and had the pleasure of dealing with Kye. Customer service was fantastic and she was always happy to answer any questions (of which I had a lot!). Luckily the report came back negative! Would highly recommend this firm to anyone who may have doubts about others. Extremely professional and timely service. Thanks again guys!
Anonymous
Very professional and responsive company with an incredible knowledge base.