Japanese Knotweed Removal in Chester
As with many of our clients, this client in Chester didn't realise that they had Japanese Knotweed growing in their front garden. Therefore they required Japanese knotweed removal in Chester, this is where we at Japanese Knotweed Expert can help.
It is a rather impressive plant, standing at about 2.5 to 3m tall by August. The flowers are lovely, and the insects love them. It also make a pseudo-woodland which is ideal for some small animals. However, the reason Japanese Knotweed can cause so many issues for property owners is that it can break through drains, come through solid concrete and lift flags with ease. It thrives on disturbance so while you may think that simply ripping it from the root will get rid of it, you are in fact putting your home at risk of a further outbreak. Once clients see that it can cause so much damage, they correctly want the Japanese Knotweed eradicated as quickly as possible and this was the case for the owners of the property in Chester.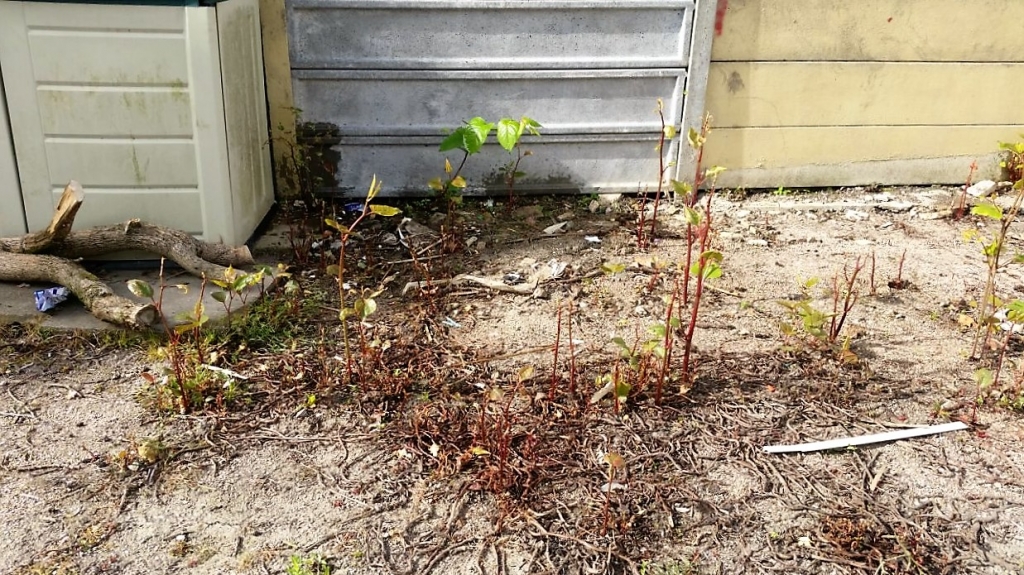 We began performing Japanese Knotweed removal in Chester by spraying the stand whilst it was growing. This was the most cost effective way of eradicating the Japanese Knotweed from this garden in Chester. We spray several times using systemic chemicals that are 300x stronger than are available to the public. The term systemic means that it is absorbed through the growing tissue into the roots and underground shoots (rhizomes). It was this rhizome that was very important to kill while we were eradicating Japanese Knotweed in Chester.
At the property in Chester there was no sign of the Japanese Knotweed after the first year of treatment. We still have to go back four times over a two year period to ensure there is no new re-growth. Once there is no growth of the Japanese Knotweed we can then declare this house in Chester to be free of Japanese Knotweed and give a clean bill of health.
If you require Japanese Knotweed removal in Chester, contact us today! Your Japanese Knotweed Expert, we can assist in eradicating this invasive weed.