Removal of Japanese Knotweed in Bristol
Removal of Japanese Knotweed in Bristol
Japanese Knotweed in Bristol strikes fear into many homeowners. It has many destructive qualities which make it the weed that homeowners have nightmares about, but is it really a terrible thing to buy a house which has Japanese Knotweed on?
It is true that by having Japanese Knotweed on your land, you are more susceptible to have devaluation on your property. This is due to the strength and durability of the weed, considering it can grow through tarmac and concrete! Mortgage lenders have been known to refuse mortgages to people who have Japanese Knotweed on their land, as the devaluation aspect can be so significant (up to 50% in some severe cases!). So why do people continue to buy homes riddled with the invasive weed?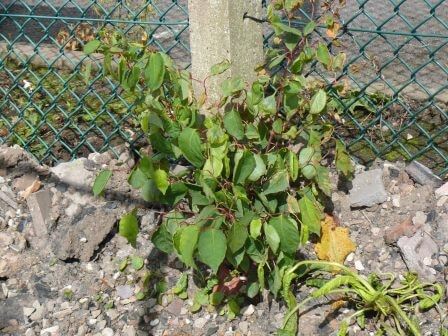 Japanese Knotweed is a nuisance for the seller, but not so the buyer – on average, the house can be reduced in value by £7,000.00, which therefore means the home will be cheaper to mortgage.
But I thought you can't get a mortgage on a house which has Japanese Knotweed on?
Whilst this is the case, by having a site survey and management plan in place on the property, you have official documents to display that you have Japanese Knotweed on the land and that it is being treated. On average, Japanese Knotweed treatments cost around £2,000.00 (dependent on what is found in the survey) and this means that there is an overall reduction in price for the house by around £5,000.00!
We at Japanese Knotweed Expert can assist with our PCA qualified surveyor to conduct the survey. We can also provide all the necessary documentation for the site survey and management plan. From this we can then carry out the treatment to eradicate this invasive weed from your property.
If you are looking to buy a house with Japanese Knotweed in Bristol, get in touch on 0800 1337 444 to arrange for your survey and management plan!