Getting a Mortgage with Japanese Knotweed
You may find that it is difficult getting a mortgage with Japanese knotweed on the property. There is no set policy on whether or not lenders will provide financial support to clients looking to buy properties with Japanese knotweed but, generally, these clients are refused.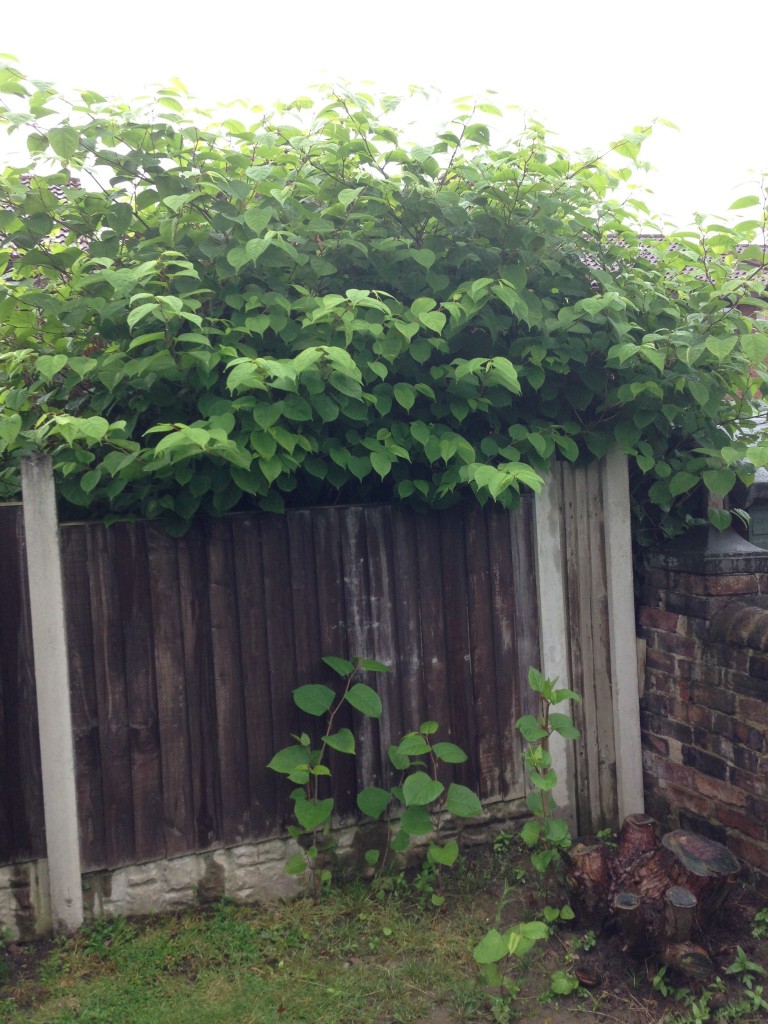 This is due to Japanese knotweed being highly invasive and can cause serious damage to drains, boundary/retaining walls, paths and driveways, patios and decking, flood defence structures, outbuildings, conservatories and gardens. Mortgage lenders may refuse a mortgage on a property where Japanese Knotweed is within 7m (23 feet) of the property's boundaries. This is because, during its peak growing season, Japanese Knotweed can spread at a rate of 1.2 metres per month. Therefore the Knotweed can easily spread and damage the foundations of the property.
Before you agree to buy the house lenders will require assurance that the current owners have a Site Survey and a Japanese Knotweed Management Plan in place. A professional contractor will be able to provide proof that the site is being treated. By taking these steps to eradicate the Japanese knotweed from the area you are at a far higher chance of getting a mortgage with Japanese Knotweed on property. You may also be able to use our quote to renegotiate the terms of the sale and price of the house itself. To ensure that Japanese knotweed does not interfere with the sale too much, we can provide this site survey within 7 days of visiting the property.
Getting a Mortgage with Japanese Knotweed on the Property – Guarantee…
For our client's peace of mind, we are able to offer a ten-year guarantee on all of our work. This means that should the Japanese knotweed return within this time period, we will come out and treat it free of charge. If required by the mortgage lenders, we can also offer an Insurance Backed Guarantee. If you're having any trouble getting a mortgage with Japanese knotweed on the property, please contact us for further information.