Japanese Knotweed Removal in Manchester
Japanese Knotweed Removal in Manchester
The first time our client in Manchester knew they had an outbreak of this invasive weed was when it showed up on the surveyor's report, whilst they were trying to sell their house. We offered an insurance backed guarantee that meant the sale of a property went through. For this particular Japanese Knotweed removal in Manchester, the process was to come out and carry out a survey of the site. This includes many things including a plan of the site and where the Japanese Knotweed was situated within the garden. We then created a Japanese Knotweed Management plan for the Manchester property, this identifies how we could deal with the outbreak. Finally, a quote was produced which went into detail of the schedule of treatments and cost.
We began the treatment by using a systemic herbicide treatment. This herbicide is only available for professional use as it is 300 times stronger than those available to the general public. By spraying the Japanese Knotweed in Manchester in this way, we can be sure that the herbicide is absorbed into the plant.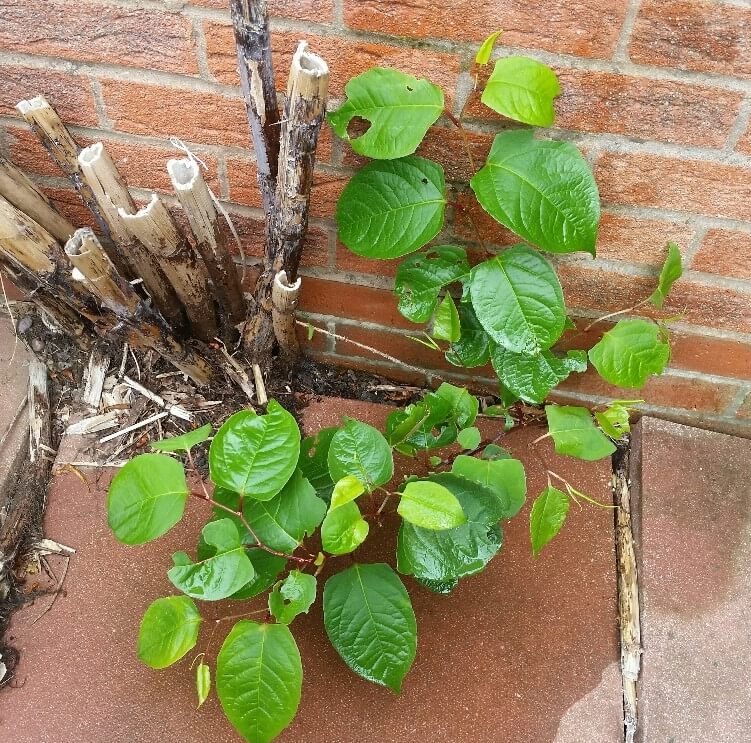 This then kills the roots and underground shoots (rhizomes). The client can be rest assured that the knotweed will be eradicated successfully. As a mortgage was being raised on this property in Manchester, the mortgage company was very specific about what had to happen before the sale went through. The seller had to have a PCA qualified company (such as ourselves) carry out the treatments and the first treatment had to have been carried out.
Japanese Knotweed Expert Ltd were able to assist in meeting all of the mortgage companies specific requirements for the Japanese Knotweed removal in Manchester. This allowed our client to continue with the sale of their property and for ourselves to complete the removal process of the Japanese Knotweed.
If you require Japanese Knotweed removal in Manchester, give Japanese Knotweed Expert a call today on 0161 8831444.  Alternatively you can complete our online contact form.