Japanese Knotweed Removal in Derbyshire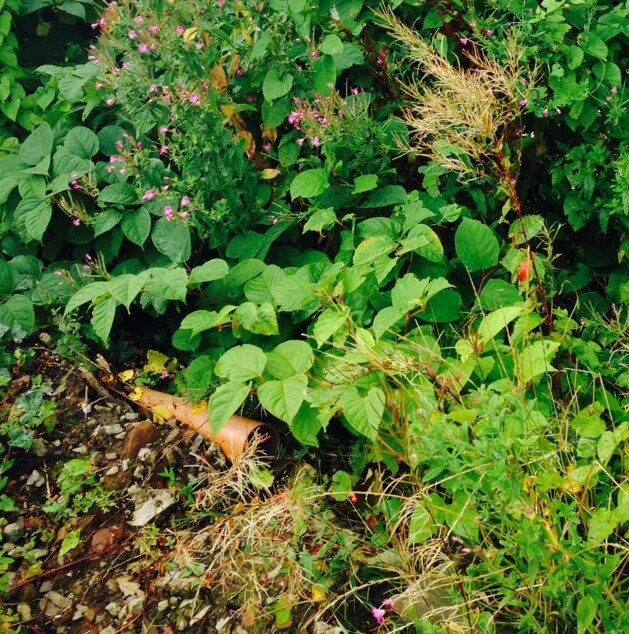 On this particular job when carrying out Japanese Knotweed removal in Derbyshire (near Buxton), we found that the plant had grown so rapidly, it had covered parts of three gardens. The main sources of the Japanese Knotweed was on a property which belonged to someone who lived overseas, and therefore had no inclination to pay towards the cost. To protect their own properties from this invasive weed, the two neighbours chose to pay for the remediation of all three properties, and split the cost between them.
Where the main outbreak had occurred, the gardener had been attempting to cut the Japanese Knotweed back. Each fragment of stem has two nodules which can produce another plant, therefore continuous attempts to control the Japanese Knotweed in fact had a detrimental effect on the surrounding environment. The trimmings then traveled downstream from the garden and infected the garden of the person also neighbouring the stream. This really emphasizes why early identification and getting professional advice is key to successfully dealing with Japanese Knotweed. Originally, the gardens in these properties in Buxton were very beautiful. However, due to the intense treatment of this large outbreak, the aesthetics of the garden were extremely negatively impacted.
As some of the Japanese Knotweed had grown into the hedge, we had to use a stem injection method to ensure the hedge was not affected by systemic herbicide.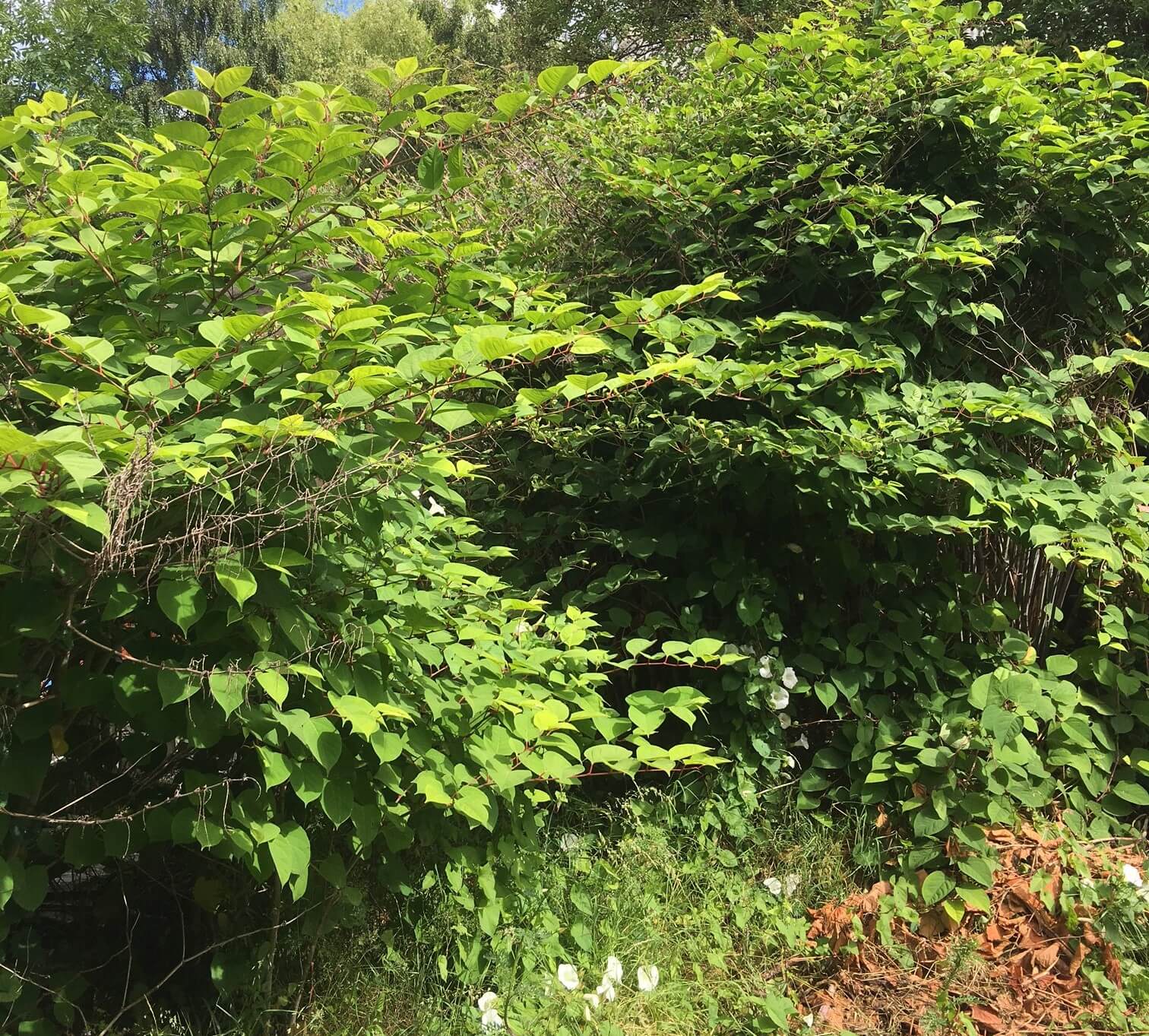 All of the other areas were sprayed using a knapsack sprayer. These herbicides are incredibly effective as they are three hundred times stronger than those available for public purchase. Due to their strength, these herbicides must only be used by experts.
We repeated these treatments over an entire season. By the end of the season, it looked like we had successfully removed this outbreak of Japanese Knotweed in Derbyshire. However, we will continue to monitor this site for a further two years before we will issue a certificate of completion.
We were able to carry out the Japanese Knotweed removal in Derbyshire because we have expert gardeners with over fifteen years' experience. We have all the necessary qualifications and skills to effectively remove Japanese Knotweed. All of our work is backed up by a ten year guarantee, so our clients can be rest assured in the safe removal of Japanese Knotweed from their property. With the combination of these factors we feel that we are the only port of call for professional help when dealing with Japanese Knotweed removal in Derbyshire.
If you need some advice on Japanese Knotweed removal in Derbyshire or need to arrange a site survey contact us today!