Japanese Knotweed Removal in Kensington & Chelsea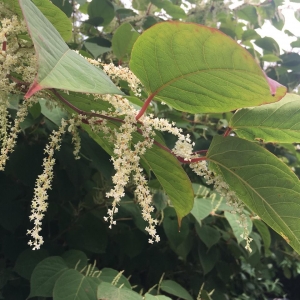 We were requested to survey a site for Japanese knotweed removal in Kensington & Chelsea. The client was sure that there was Japanese knotweed growing in his garden. Upon arrival at the address in Kensington & Chelsea we surveyed the site for Japanese knotweed. This included creating a plan of the site with the location of the Japanese knotweed put on it. We were then able to create a Japanese Knotweed Management plan for the Kensington & Chelsea property; this identifies the measures we need to take to deal with the outbreak. Finally, a quote was produced which gave the breakdown of the schedule of treatments and cost.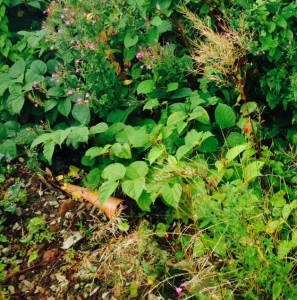 To begin the Japanese knotweed removal in Kensington & Chelsea, we started treatment by using a residual systemic herbicide treatment. This herbicide is only available for professional use as it is 300 times stronger than those available to the general public. By treating the Japanese knotweed in this way, we can be sure that the herbicide is absorbed into the plant, which then, kills the roots and underground roots (rhizomes).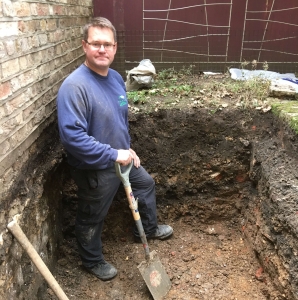 After a number of treatments, the client at the property in Kensington & Chelsea requested that the Japanese knotweed be removed completely from site. We arranged for it to be excavated and disposed of in-line with RICs, PCA (Property Care Association) and the Environment Agency guidelines which enabled us to successfully remove the Japanese knotweed from the property in Kensington & Chelsea.
Do you have a problem with Japanese Knotweed? Then Japanese Knotweed Expert can assist in Japanese Knotweed removal in Kensignton & Chelsea and surrounding areas. For advice on Japanese knotweed removal or to arrange a site visit, contact us today!
 Why not follow us on Twitter to keep up to date with all the latest news?