Japanese Knotweed Removal in Burton on Trent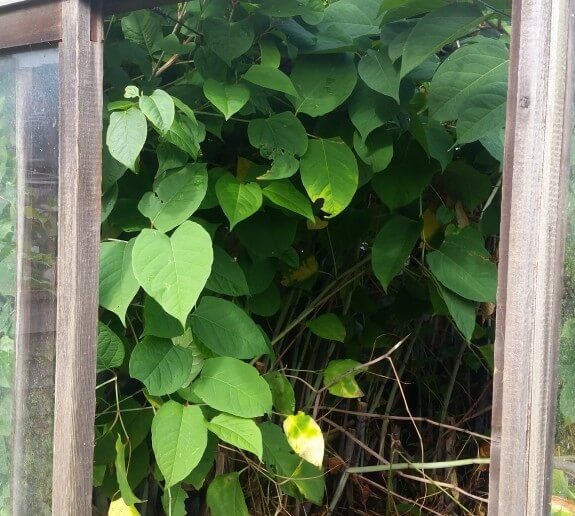 As we are based in the Midlands, we are regularly asked to carry out Japanese knotweed removal in Burton on Trent.
We currently work on the removal of Japanese knotweed in Burton on Trent for a number of clients, ensuring that we comply with RICS (Royal Institute of Chartered Surveyors) guidelines. Because we follow these guidelines so closely, we consider Burton on Trent to be a high risk area as it has a series of neighbourhood features commonly associated with the growth of Japanese knotweed. In Burton on Trent, these include the multitude of water sources: the River Trent and River Dove, the Trent and Mersey Canal, Branston Water Park and the Claymills Pumping station. Japanese knotweed is often found near to waterways as it was historically used to line river and canal banks. Due to natural erosion over time, Japanese knotweed rhizomes can very easily be carried down stream and infect previously uncontaminated areas. Japanese knotweed was also used to line motorways, dual carriageways and railways. As the town has strong transport links running through the centre, we often find that any Japanese knotweed removal in Burton on Trent is carried out on properties close to these features.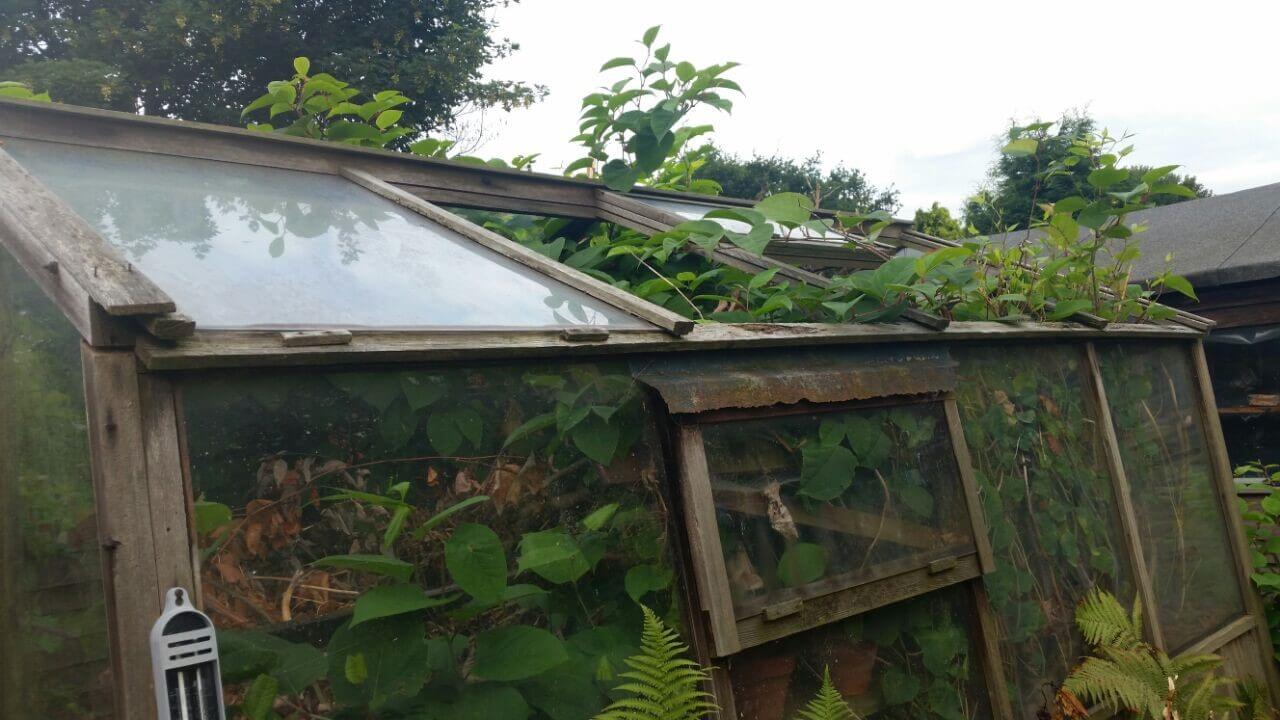 You can see from the images, once Japanese knotweed has rooted itself in your garden, it can take over other plants and structures within a matter of weeks. For this client in Burton on Trent, their entire greenhouse was overrun with knotweed and other invasive plants. However, where the brambles can easily be cut back and composted, the Japanese knotweed needed expert care and attention to ensure that the removal is carried out safely. The client was looking to sell this property, therefore was required by the purchaser's mortgage broker to begin the remediation of the knotweed before any sale could go through. Following guidelines by RICS, the PCA (Property Care Association) and the Environment Agency we were able to help the client with the removal of the Japanese knotweed on their property so that the sale could go through successfully, as well as ensuring that there was no further spread of this invasive weed throughout Burton on Trent.
Do you need with Japanese Knotweed removal in Burton on Trent? Then Japanese Knotweed Expert Ltd is the company to help you! Contact us today on 0800 1337 444 or complete our online contact form. Our friendly office team will be happy to answer any questions or to arrange your site survey for Japanese Knotweed.