Japanese Knotweed Eradication in London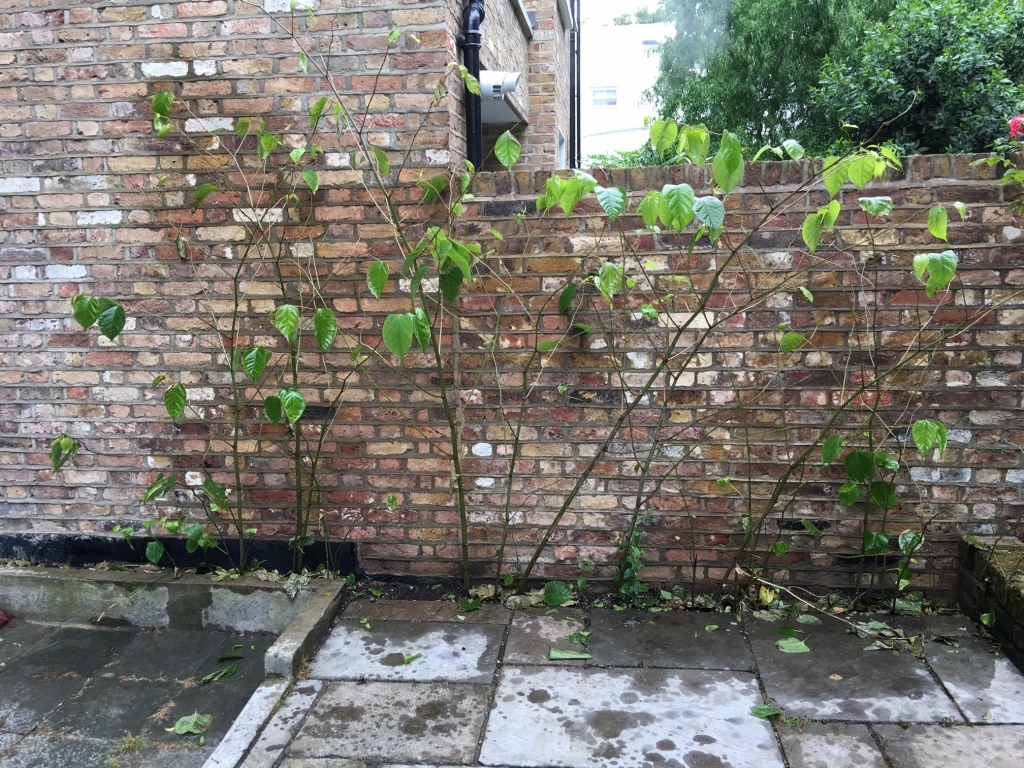 We eradicate Japanese Knotweed all over the Greater London area. A recent project had no external access which meant we had to go through the house and down a flight of stairs to where the basement garden was located.
The Japanese knotweed in the London property was situated next to a boundary wall. The client wanted to excavate the entire garden to put in a double basement but the Japanese knotweed had contaminated a large portion of the site. With dumping costs of £150.00 per ton for contaminated soil they wanted another option.
To carry out this Japanese Knotweed eradication in London, we sprayed and injected it with a herbicide. We had to choose a chemical that was not going to harm the tenant's dog as he was allowed to roam freely in the garden. The chemicals were safe for the tenant's dog but was lethal for Japanese knotweed in the London garden, as can be seen by the pictures.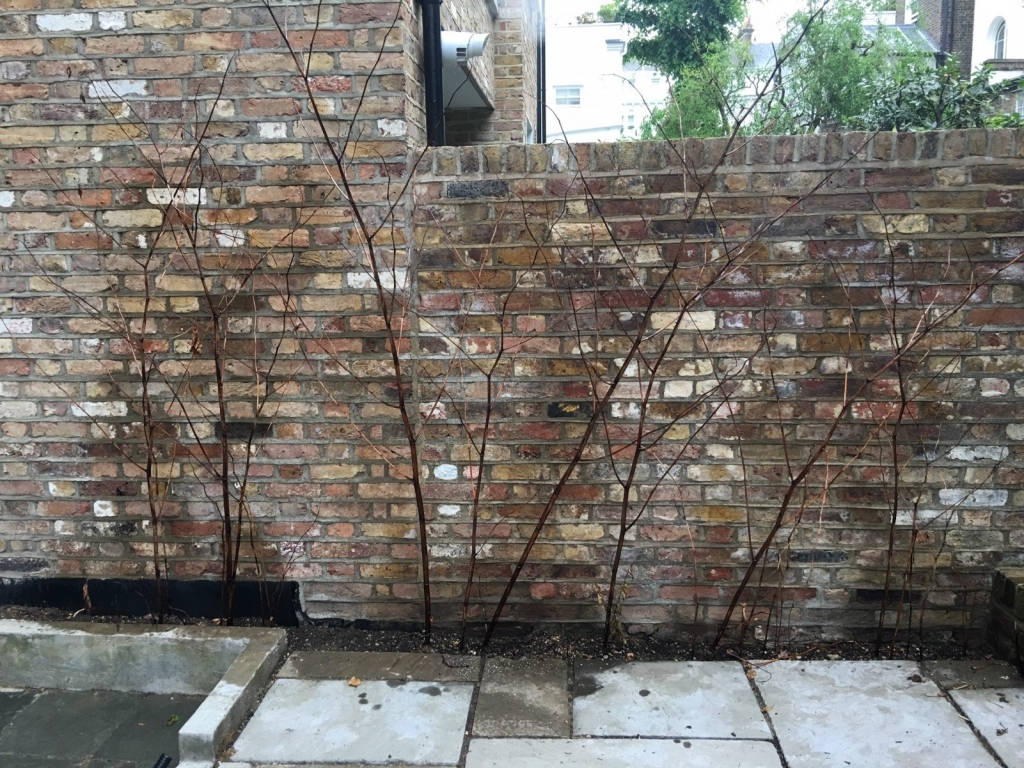 The soil that was excavated was carefully checked for rhizomes. In coordination with the chemical treatment less than half of what we expected to be excavated was classed as contaminated soil bringing down the excavation cost hugely. This left a very happy client in London with no Japanese knotweed. He could now also proceed with his double basement extension.
As a Japanese knotweed specialist working in the London area, we find that not only our guaranteed eradication of the Japanese knotweed is important but that our excellent customer service with clients specific management plans are vital. If you require Japanese knotweed eradication in London, please give us a call now on Freephone 0800 1337 444 (from a landline) or from a mobile 0330 2232444 (included in your free minutes).
To learn what our clients say about Japanese Knotweed Expert and the service we offer, please see out 'Testimonials' page.