Japanese Knotweed in County Durham
Japanese Knotweed in County Durham
Country Durham has been battling its Japanese Knotweed problems for several years and seem to be finally making some breakthrough – why is Japanese Knotweed spreading so quickly and how do I stop it from coming into my garden?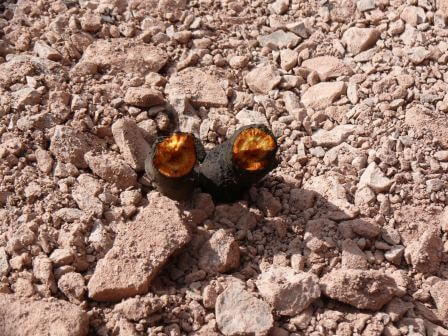 Japanese Knotweed is highly invasive as it can grow in several different climates and a piece the size of a fingernail can cause new growth. Although there is no clear-cut way to prohibit Japanese Knotweed from growing onto your land, the most effective method we can suggest is outlined below:
If you are aware of Japanese Knotweed growing on your land, we can carry out a process where we insert a membrane, which separates your land from your neighbours, and prohibits any Japanese Knotweed crossing the border! Although this is not as effective as treatment, it is the most efficient way to prevent growth onto your land!
If you have a problem with Japanese Knotweed in County Durham and require a membrane to separate yours and your neighbour's land, give us a call on 0800 1337 444 to arrange for your survey and management plan now!
To learn more about Japanese Knotweed Expert Ltd and to keep up to date with the latest news, why not follow us on Twitter and Facebook?