Japanese Knotweed Expert
At Japanese Knotweed Expert Limited we have been eradicating Japanese knotweed for over 18 years. As such, we have the experience to deal with any breakout of this invasive weed. We are so confident in our service that we offer a 10-year company guarantee on all of the work that we carry out. We also provide 10 Year Insurance Backed Guarantee with all Management Plans we implement.
We are based in the West Midlands with an additional base in London. However, we cover the whole of the UK, helping our clients to eradicate Japanese knotweed and other invasive weeds. At our head office in Stoke on Trent, we have a dedicated office team who are on hand to assist our clients with queries, as well as offer advice to property developers, builders, estate agents and architects.
Our Brand Promises
As a company, we pride ourselves on the service that we provide and offer our client's three key promises.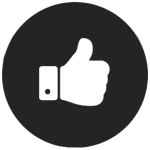 Professional service delivered with expert knowledge – Offering a ten-year company guarantee and a ten-year insurance backed guarantee means that we can guarantee the eradication of any Japanese knotweed on your property.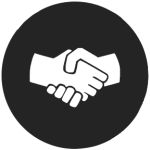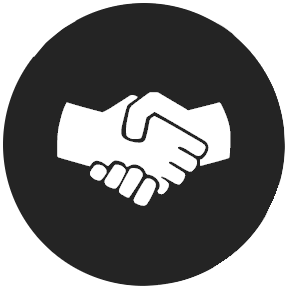 Fantastic Customer Service – We provide our customers with the best experience possible, answering phone calls within 2 rings and answering your emails on the 24/7 basis. We are happy to offer any advice you may need and will work with you to find the best solution to your Japanese knotweed problem.
Bespoke Solutions – Every case of Japanese knotweed is different, whether that be through the location or the purpose for the land it has been found on. We will work closely with you to put together a bespoke treatment plan that will be most suited to your individual situation.
Honesty is an integral part of our company ethos…
Approximately 20% of our clients worry that they have Japanese knotweed and then it turns out to be something quite different. We can complete a site visit to give you a quick and accurate identification of your invasive weed. If you need a survey completing on your property, we can provide the necessary documentation that you need to provide to a mortgage company or surveyor. Please click here if you would like to find out more.
What can we do for you?
Japanese Knotweed Expert is able to provide a variety of different treatment methods to suit each different site and client. If you own a residential property, we can implement a herbicide treatment. Alternatively, if you are a developer, we can provide a full excavation of the site to allow you to continue with your developments plans without delay. We can provide:
Free Identification – We can provide free verbal identification of Japanese Knotweed through our Invasive Weed Email Identification service. Just send us a picture of the suspected plant and we will get back to you by email.
Japanese Knotweed Site Surveys – Usually getting out to you within 48 hours of your initial enquiry, we can complete detailed surveys which can be provided to a mortgage company.
Japanese Knotweed Management Plan – This includes detailed descriptions of all of the treatment methods we offer and also the most suitable for your case of Japanese Knotweed. This also includes a treatment schedule and breakdown of the costs involved.
10-year Company Guarantee – We offer a company guarantee which ensures that you are 100% happy with any work we complete.
10-year Insurance Backed Guarantee – Mortgage lenders require you to have a management plan in place which is covered by a 10-year insurance backed guarantee if a property is being sold or purchased. We include this in all of our Management plans as standard to ensure that you won't be turned down for a mortgage.
Japanese Knotweed Expert is one of only a handful of companies in the UK that is a member of the PCA and has a fully qualified CSJK PCA surveyor – this is the qualification a mortgage company or local authority will need to see on any reports that are produced. We also have the necessary NPTC qualifications including:
The ISO qualifications that we hold, ensure not only the correct processes are in place but also that we engage in the latest best practice methods.
ISO 9001:2015 certified
ISO 14001:2015 certified
BS OHSAS 18001:2007 certified
Our staff also have a series of NVQs and diplomas including levels 1-3 in horticulture, making us more than qualified to deal with Japanese knotweed and any other invasive weed.
Japanese Knotweed Expert meets all the requirements of RIC's, local authorities and mortgage lenders. Japanese Knotweed Expert Ltd is proudly represented by our parent company Planterra Ltd. The Planterra group provides a range of services within the land maintenance and development industry including landscape schemes and strategies, the removal of Japanese Knotweed and other invasive weeds and Part 35 Compliant Expert Witness reports. To find out more please click the link below…https://www.planterra.co.uk/