Since it was introduced into the UK ecological system by the Victorians, Japanese knotweed has spread rapidly across the country, establishing itself alongside canals, roadsides and railways, as well as on private and commercial properties. Due to its fast growing nature, it was originally used to line railway tracks long before anyone was aware of the structural damage it can cause. Nowadays, as it has no natural predators in the UK, knotweed has grown out of control and can often be found causing upset to property owners up and down the country. However, where private property owners are required to pay for (or recoup the costs of) remediation themselves, limited companies who pay corporation tax have the opportunity to claim back up to 150% of the remediation costs through Land remediation relief.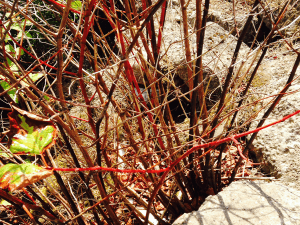 Land Remediation Relief is a tax relief introduced by the government in 2009 to offer tax breaks to companies who have purchased contaminated land. In relation to Japanese knotweed, it is also available even if the invasive plant was not present on the site to begin with. This differs from any tax reliefs given for the presence of other contaminated substances such as asbestos or any action that needs to be taken regarding gas safety. This is due to the fact that Japanese knotweed can remain dormant underground for up to 20 years and therefore may not show up on surveyors reports. Often described as like an iceberg, the majority of the knotweed plant is hidden from view underground, with its roots (known as rhizomes) spreading out below the ground for up to 7 metres from the original stand. These far reaching rhizomes can therefore very easily find their way onto neighbouring land, which can cause both of the property owners a headache when deciding where exactly the outbreak has come from.
Japanese Knotweed can spread via a series of different channels, but the most common cause of Japanese knotweed outbreaks is as a result of fly-tipping, which can happen at any time. Soil disturbance as a result of development can also encourage further growth of the weed and often puts a stop to any building work. Land that is close to rivers and railways is also vulnerable as the erosion of river banks has led to Japanese knotweed rhizomes being carried down-stream and establishing itself on new land sometimes miles away. If it does find its way onto commercial land, in order to be eligible for Land Remediation Relief, the land owner must act fast and be proactive in taking steps to eradicate it from their land.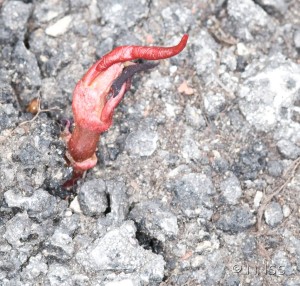 HMRC require that companies applying for Land Remediation Relief can show proof that they have taken specialist advice from PCA qualified surveyors and experts in the field of removing Japanese knotweed. This includes acquiring site surveys and management plans, the cost of which can then be claimed back through the relief. Once an invasive weed management contactor is employed by the land owner, it can typically take two years for the weed to be eradicated through the use of herbicides. However, developers can often take action to remove the weed in a more time efficient manner by excavation. Although this treatment option interferes less with development plans, there are strict rules regarding how the knotweed is treated after it has been dug out. In order to remain eligible for Land Remediation Relief, developers must make sure that the knotweed is taken off site for remote treatment and the formally contaminated soil should then be used in landscaping- not taken to a landfill.
When the market is fluctuating regularly for developers, it's comforting to know that there are tax breaks available to help out growing businesses. With the expert help from qualified contractors and the government, there's no reason that Japanese knotweed should interrupt your business, or development plans.