Removal of Japanese Knotweed in Great Wyrley
Removal of Japanese Knotweed in Great Wyrley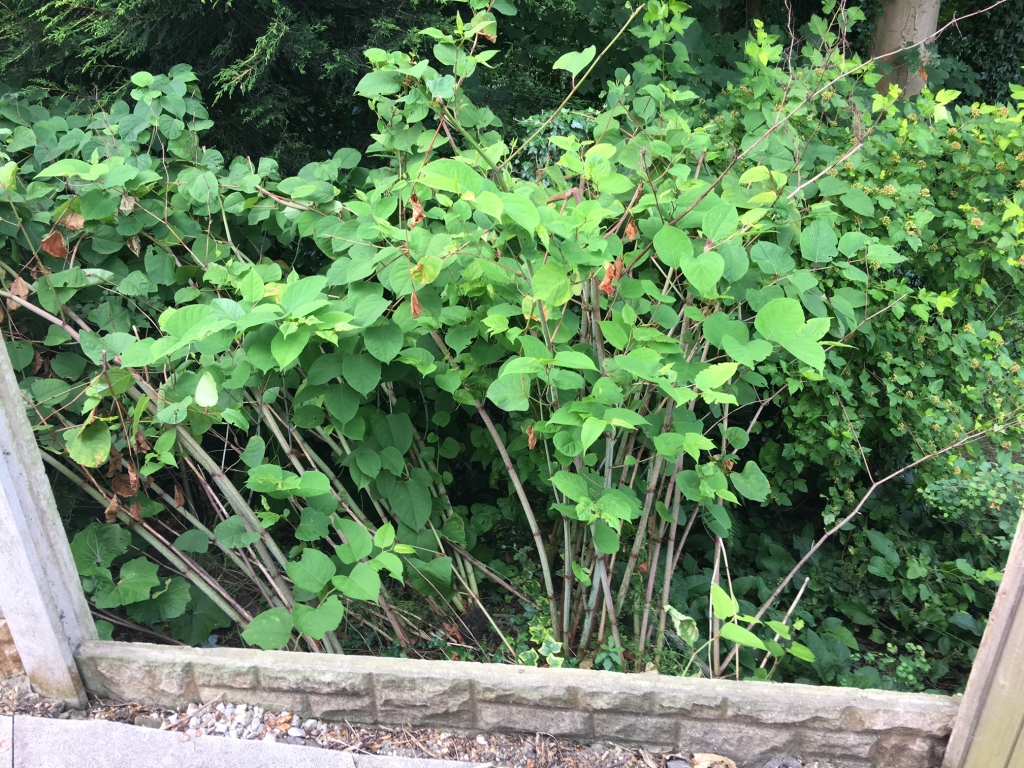 What is Japanese Knotweed and what can you do when you're trying to sell your house? Is removal of Japanese Knotweed in Great Wyrley possible? Japanese Knotweed has been a problem throughout the UK for a number of years and has been a common reason home-owners have not been able to sell their property.
Japanese Knotweed was originally brought into the UK by the Victorians as an ornamental plant. The weed is native to Asia and has been found living on the edge of volcanoes! No wonder the invasive weed is coined Britain's most destructive weed. It can break through paving, grow through walls and cause structural damage to buildings and foundations. This is perhaps why mortgage lenders  tend to refuse funds against unprotected properties with Japanese Knotweed. What can you do if you are trying to sell your home?
We would always recommend a site survey, even if you are unsure if you have Japanese Knotweed, as the survey will give us direct confirmation as to what the plant in question is. This will prove extremely useful if Japanese Knotweed has come up in a surveyor's report, but we are able to debunk it down into what it really is. If it is found NOT be Japanese Knotweed then we will provide you with official documentation informing you of this.
If it is that you have Japanese Knotweed, most mortgage lenders will refuse funds until you have a management plan in place – this will ensure we have outlined the best course of treatment for you and costs involved. It also includes a 10 year insurance backed guarantee.
If you have Japanese Knotweed and require removal of Japanese Knotweed in Great Wyrley, contact us on 0800 1337 444 to arrange your site survey & management plan today!