Removal of Japanese Knotweed in North Yorkshire
Removal of Japanese Knotweed in North Yorkshire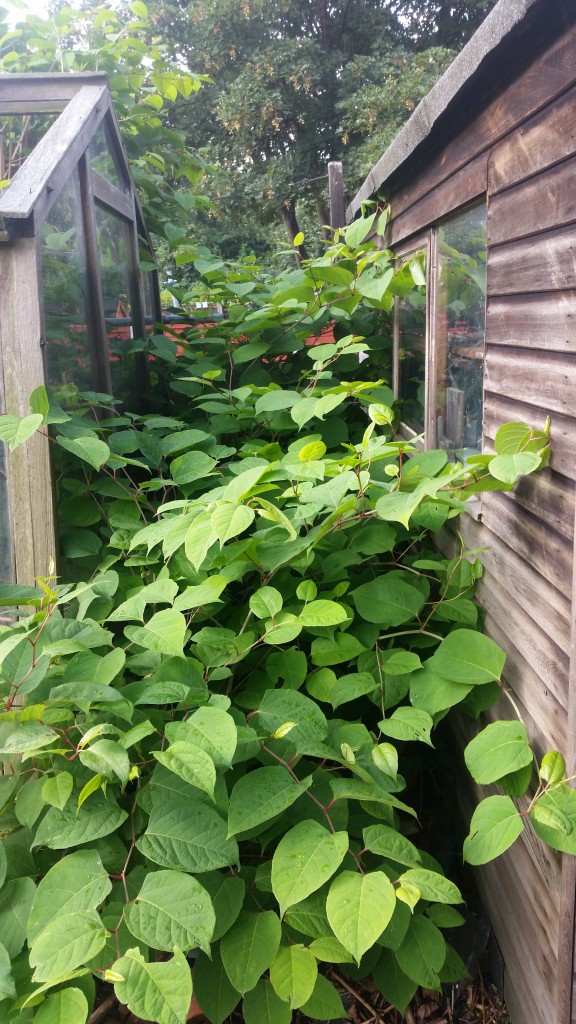 Removal of Japanese Knotweed in North Yorkshire is not just a nuisance here but it is a global menace! The International Union for Conservation of Nature and Natural Resources has listed it as a global plant pest. In some countries it is illegal to have Japanese Knotweed on your property, however in the UK it is only illegal if it is allowed to spread onto other properties. As the weed grows rapidly it could quickly spread onto your neighbour's property, becoming a legal issue.
To prevent this from happening, you should get professional help – we can visit your site within 48 hours, so that we can help you with your problem as soon as possible! Japanese Knotweed Expert cover all of the UK helping to eradicate Japanese Knotweed from clients gardens or site.
It may be a menance, but it is treatable! There are a number of different treatments that can be used in the removal of Japanese Knotweed in North Yorkshire. These methods can include: herbicide treatments, permanent burial or excavation. These method are all proven to remove Japanese Knotweed, ensuring this nuisance is no more!
So if you think that you have a problem with Japanese Knotweed in North Yorkshir or a surrounding area, please contact us at 0800 1337 444. Our friendly staff here at Japanese Knotweed Expert, will be happy to help.