Eradicating Japanese Knotweed in Kington
Eradicating Japanese Knotweed in Kington
If you have this dreaded weed growing on your premises, then eradicating Japanese Knotweed in Kington will be a priority for you!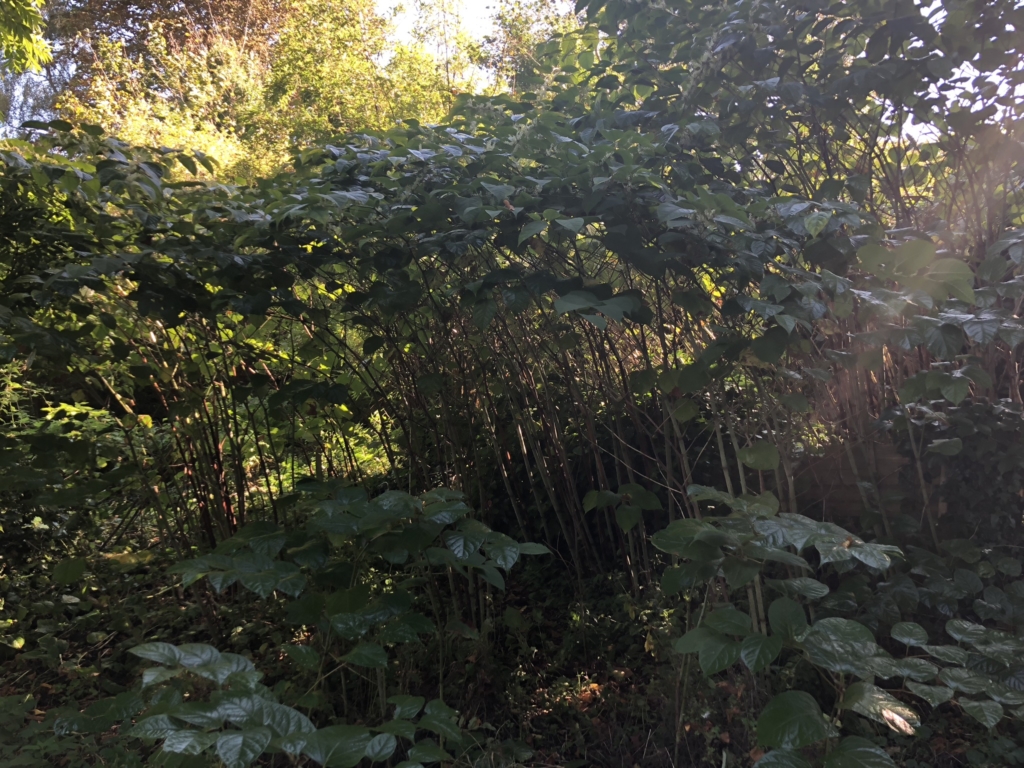 Although it is not illegal to allow Japanese Knotweed to grow on your land, you must take measures to control the Japanese Knotweed. When it spreads onto a neighbouring property, then it becomes a legal issue. Your neighbour will be able to take you to court for allowing this invasive weed to grow onto their land.
To prevent the above from happening you need to call in the experts! You may be thinking I can deal with Japanese Knotweed myself and remove it from my land. However, DIY removal is not recommended, as simply cutting the Japanese Knotweed down will not resolve the issue. As new growth will rapidly occur from the underground root system.
It is also against the law to put Japanese Knotweed debris into your household or green waste bins. As this will continue the spread of this invasive plant. Eradicating Japanese Knotweed in Kington is not that simple as there are many laws and legislations surrounding it.
To ensure the safe, effective and lawful removal of Japanese Knotweed, contact us today! Our PCA qualified surveyor will be able to carry out a site survey to assess the site and identify Japanese Knotweed outbreaks. If Japanese Knotweed is found, then a management plan can be put in place to ensure the effective eradication of Japanese Knotweed.
Eradicating Japanese Knotweed in Kington and throughout the UK is possible with expert assistance. With many laws surrounding Japanese Knotweed, expert help is required to ensure complete eradication is completed.
Contact us the Japanese Knotweed Expert today! Our friendly team will be happy to assist and answer any questions your may have about Japanese Knotweed.