Removing Japanese Knotweed
Removing Japanese Knotweed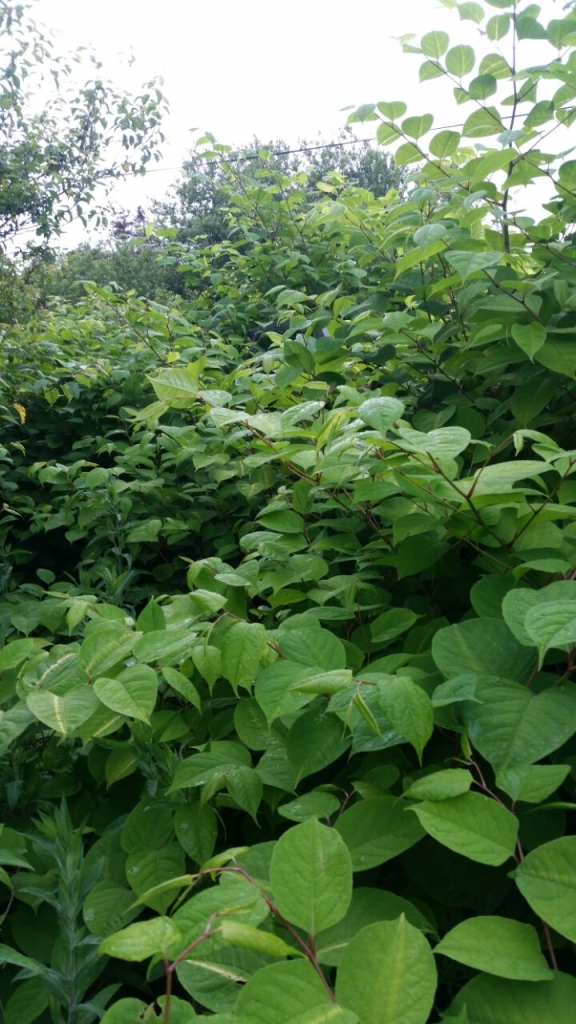 Many hear Japanese Knotweed and fear the worst as it is renowned for causing damage and spreading rapidly. However, removing Japanese Knotweed is possible with the help of an expert.
For effective Japanese Knotweed treatment and removal, it is important to have it carried out by the professionals. This invasive weed is very difficult to eradicate and even the smallest piece of rhizome can cause further spread and contamination.
We offer our assistance in removing Japanese Knotweed from your site or garden. Identifying that you have or suspect you have Japanese Knotweed is the first step. Click here to learn how you can identify Japanese Knotweed. We also offer advice for free via email to give you an accurate identification of whether you have Japanese knotweed or not. You can send over your photograph of the suspected plant and we will identify it. Please complete our online contact form, to take advantage of this service.
If it is found that you do have Japanese Knotweed, then it is important you have a site assessment and survey completed. This is the first step in removing Japanese knotweed from your site. Following this site survey, which outlines in-depth details about where the Japanese Knotweed is, and the risks posed by it being there, we would complete a management plan.
This management plan details the treatment method/s that will be used to eradicate the Japanese Knotweed. It will also breakdown the cost involved in removing Japanese knotweed from your land.
Once you are happy and sign off on the necessary removal work, we at Japanese Knotweed Expert, can commence removal of the Japanese Knotweed.
We find in some instances customers have tried DIY removal of Japanese Knotweed, however this is not a recommended course of action as this can make your Japanese Knotweed problem even worse.
Contact us today for a safe and effective eradication process for removing Japanese Knotweed!