Removal of Japanese Knotweed in Staffordshire
Removal of Japanese Knotweed in Staffordshire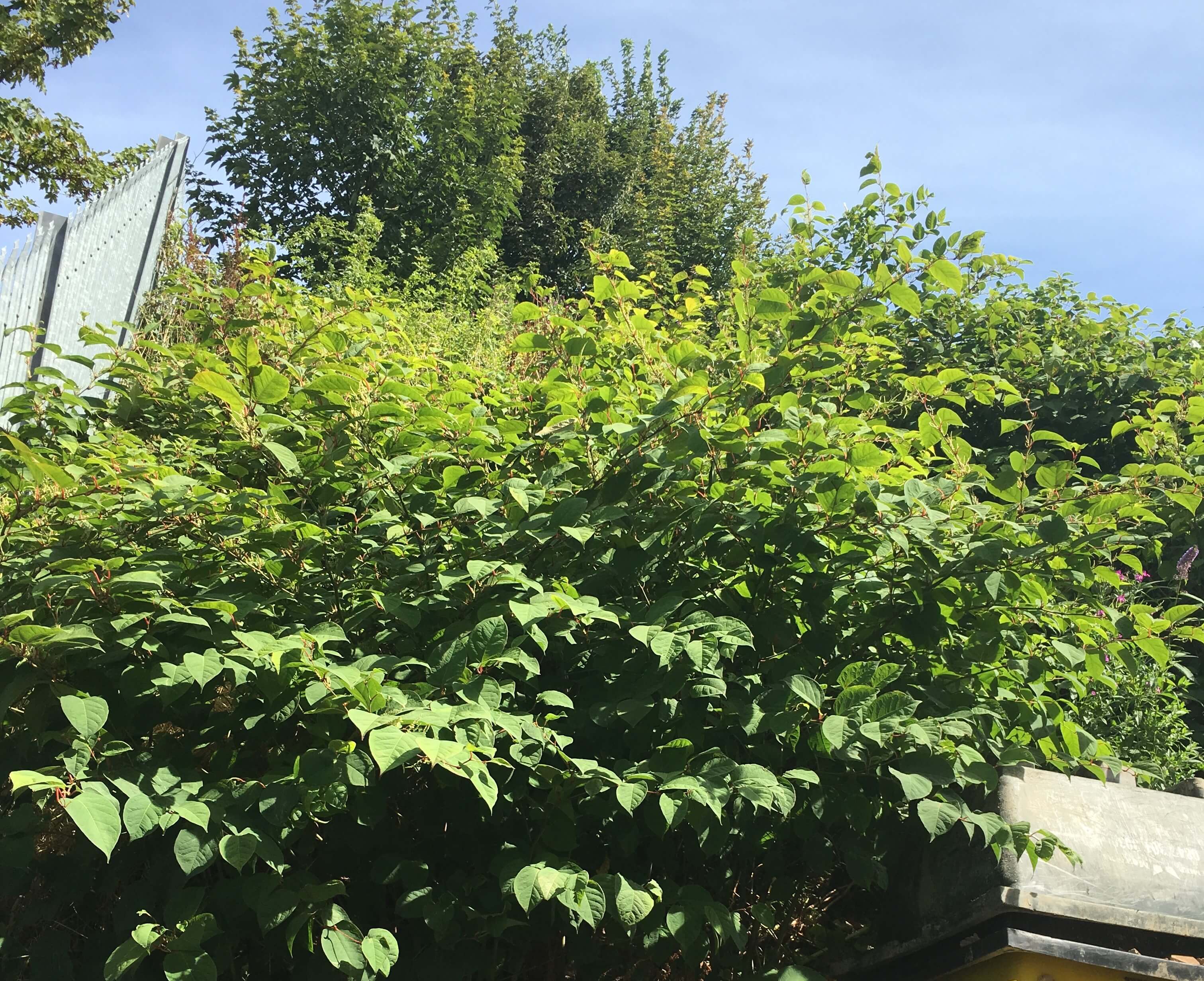 We spend a lot of our time working on the removal of Japanese Knotweed in Staffordshire as we are based in the area. However we also carry out work much further afield to neighbouring counties and cities.
When we arrived at this site in Staffordshire it was clear that there had been a large outbreak of Japanese Knotweed. The Japanese Knotweed had been brought on to the clients' garden with contaminated soil that had been used in landscaping. The current gardener had not identified it correctly and thought it was a simple garden weed. It was pulled up and put onto a compost heap, therefore when we arrived at the site, there were two large outbreaks of Japanese Knotweed. This clearly highlights the importance of early identification.
It is also a great example of why we suggest that if you think you have Japanese Knotweed on your property you do not touch it and instead call in professional help. This can save you a lot of time and money in the long run.
You can see from this image that it was once very healthy and covering a large area at the front of the property. To completely eradicate this, we applied a systemic herbicide treatment to the plant. This herbicide is 300x stronger than any available to the general public therefore must only be handled by professionals.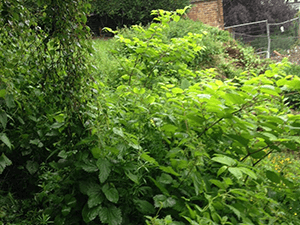 We found it to be extremely effective during this removal of Japanese Knotweed in Staffordshire. After the first treatment over 80% has lost its leaves, and after the second treatment there is no signs of new growth and all the stems are dying back. Finally after several visits there was no longer any sign of growth, and the stems became brittle.
If you need our assistance in the removal of Japanese Knotweed in Staffordshire, then contact us today! Your local Japanese Knotweed Expert will be happy to assist in giving you advice or in carrying out a site survey.
Want to keep up to date with all the latest news at Japanese Knotweed Expert Ltd, why not follow us on Facebook or click on your prefered social media site below?