Removal of Japanese Knotweed in Stoke-on-Trent – Industrial Site
Removal of Japanese Knotweed in Stoke-on-Trent – Industrial Site
As the Japanese Knotweed Expert, we were contacted with regards to the removal of Japanese Knotweed in Stoke-on-Trent for a leading company in design and manufacture of trailers and rigid bodywork. They are a Staffordshire based company who found they had a Japanese knotweed problem on one of their sites.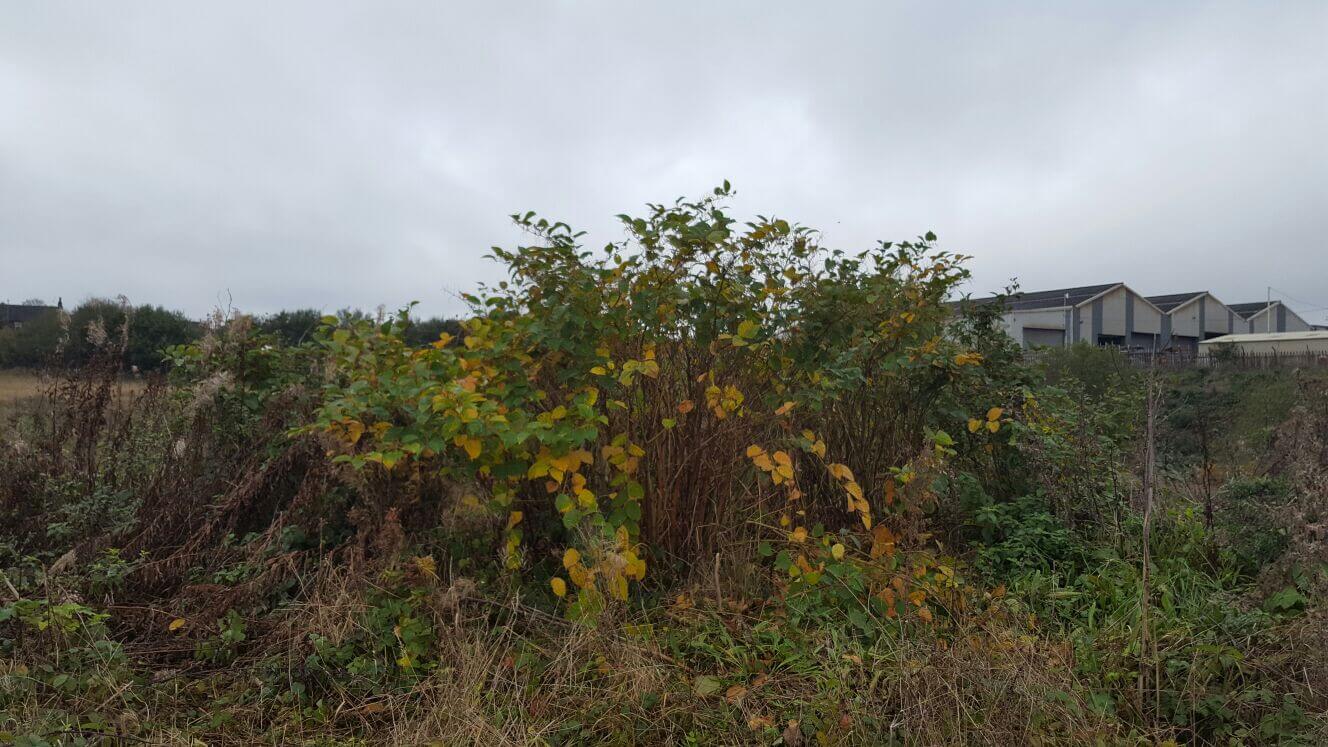 They contacted us with regards to a suspected outbreak of Japanese Knotweed on one of their industrial sites. Our PCA qualified surveyor completed a full survey of the site in question and surrounding areas to assess for the presence of Japanese Knotweed. Upon carrying out the site survey there was found to be a number of Japanese Knotweed stands throughout the land.
As a result the site survey and management plan were completed, adhering fully to the RICs guidelines. We discussed the requirements of the site with our client to assess the best treatment option for the removal of Japanese Knotweed in Stoke-on-Trent from their site. After taking into consideration the clients requirements, the location of the Japanese Knotweed and the effect that the knotweed was having on the site, the best treatment option was decided upon.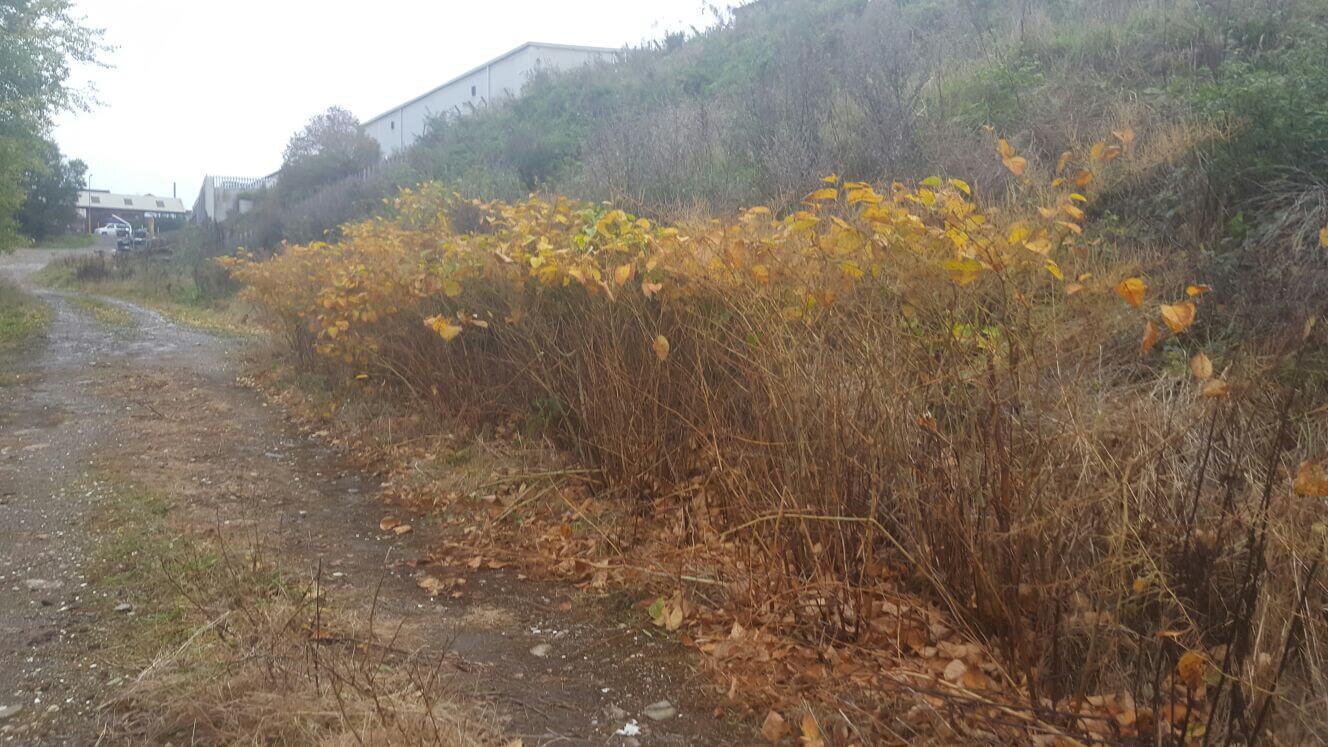 The most effective treatment course for the removal of Japanese Knotweed in Stoke-on-Trent on this particular site was found to be injection and spraying of a glyphosate based herbicide. This is 300 times stronger than any herbicide available to the public.
When carrying out the treatment for the removal of Japanese Knotweed in Stoke-on-Trent and for any Japanese knotweed outbreak it is important to have a good foliar growth. This growth ensures that plenty of the active ingredients of the systemic translocating herbicide are absorbed. Meaning that both the top of the plant and the rhizomes are killed, ensuring complete eradication of Japanese Knotweed from site.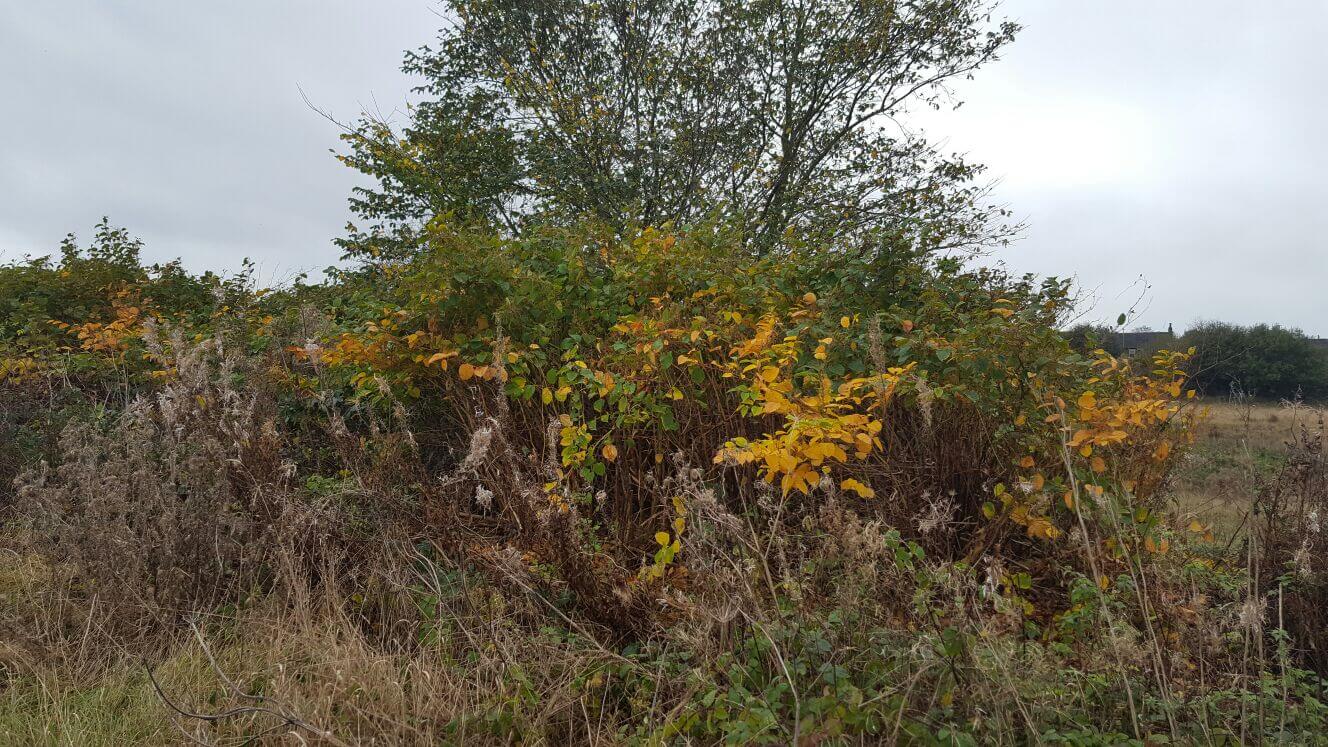 We began the treatment process at Staffordshire based company in late 2017. The herbicide treatment and inspections will continue over the next three years, to ensure the complete removal of Japanese Knotweed from their industrial site.
If you a business and suspect you have Japanese Knotweed on one of your sites contact us today! We cover all of the UK ensuring the safe removal and eradication of Japanese Knotweed.
To keep up to date with all the latest news from Japanese Knotweed Expert Ltd, follow us on LinkedIn.