Removal of Japanese Knotweed in Hertfordshire
Removal of Japanese Knotweed in Hertfordshire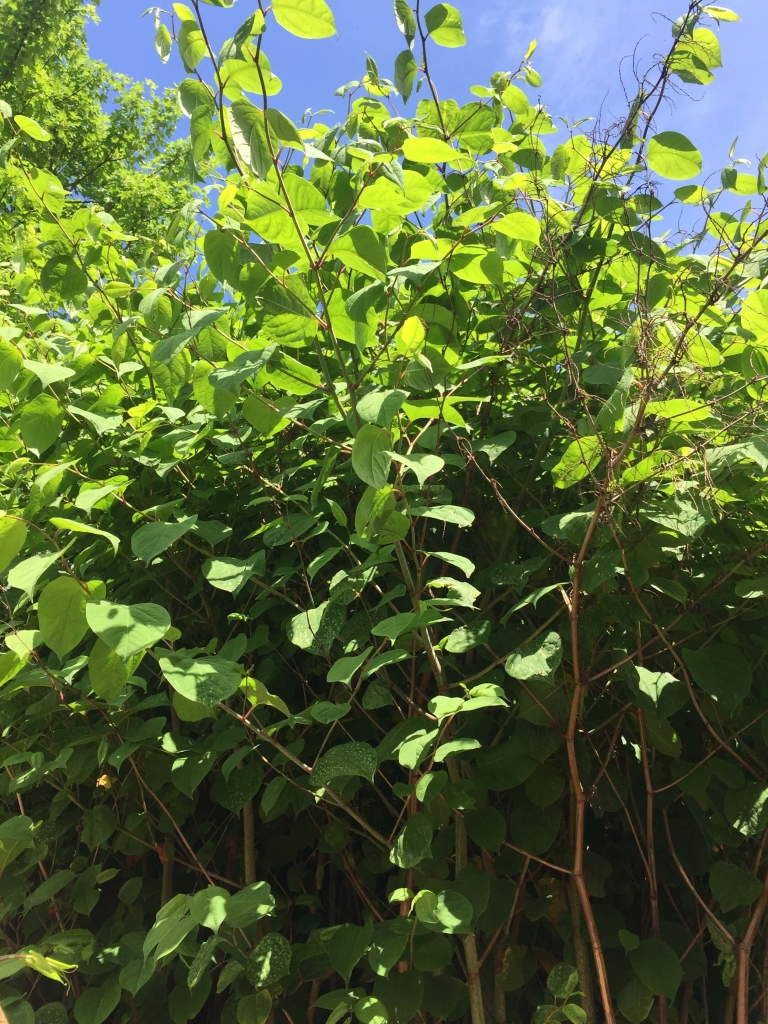 Japanese Knotweed can be the cause of extreme disruption when grown in proximity to a building. In one of the more severe cases of Japanese Knotweed in Hertfordshire, it was the cause of the extreme devaluation of a new build property. With the value of the house going from £305,000 to £50,000, once the weed had taken root under the house's foundation. Japanese Knotweed does not need to be disturbed for it to spread, by simply ignoring the weed it can grow up to 4 inch's a day. Although trying to cut the weed will cause engorgement of growth.
The best way to prevent this from happening to your property would be to recognise and treat the Japanese Knotweed  as early as possible. To treat the weed you will need to invest in expert help. As only a qualified Japanese Knotweed Expert can effectively use the translocating herbicide which is 300 times more powerful than anything available to the public. There are a number of treatment options available for Japanese Knotweed, please see our 'Treatment Services' page for further details.
If you would like some more information about Japanese Knotweed, or if you have Japanese Knotweed in Hertfordshire, contact us today on 0800 1337 444. You will be able to speak with our friendly and helpful office team. They will be able to give you any advice that you require or organise a site survey. From the site survey we will be able to assess your requirements and assess the best practice for eradication of the Japanese Knotweed from your site or garden.
To keep up to date with the latest news from Japanese Knotweed Expert Ltd, follow us on Facebook and Twitter.