Removal of Japanese Knotweed in Harrow
Removal of Japanese Knotweed in Harrow
Do you need help with the removal of Japanese Knotweed in Harrow?  Japanese Knotweed can grow through tarmac, concrete and even paving slabs – think you don't have a problem? Think again!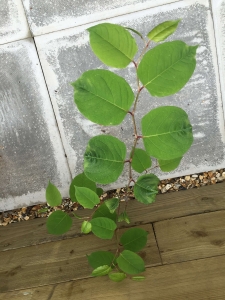 You only need 0.7g of the invasive weed's roots to promote more growth, and therefore treatment of Japanese Knotweed needs to be thorough and efficient. This invasive weed can grow rapidly causing the aforementioned damage to you property or grounds.
Therefore it is important to ensure the removal of Japanese Knotweed in Harrow or any other part of the UK. With a 100% success rate, we can guarantee to eradicate your knotweed. Our PCA qualified surveyor would initially visit the site to assess the Japanese knotweed. From this a management plan and treatment schedule would be compiled. Depending on the site will depend on the treatment of the Japanese Knotweed. However the most common is herbicide treatment, to learn more about the various treatment services on offer, click here.
We also offer a 10-year insurance backed guarantee to ensure that your knotweed will be treated completely. On top of this, we also offer a 10-year company guarantee, which means that we will deal with your knotweed for as long as needed!
Do you need the removal of Japanese knotweed in Harrow? Get in touch on 0208 1917 044 for your site survey and management plan now! Japanese Knotweed Expert will be happy to assist in removing this invasive weed.
Why not follow us on Twitter to stay up to date with all the latest news from Japanese Knotweed Expert?