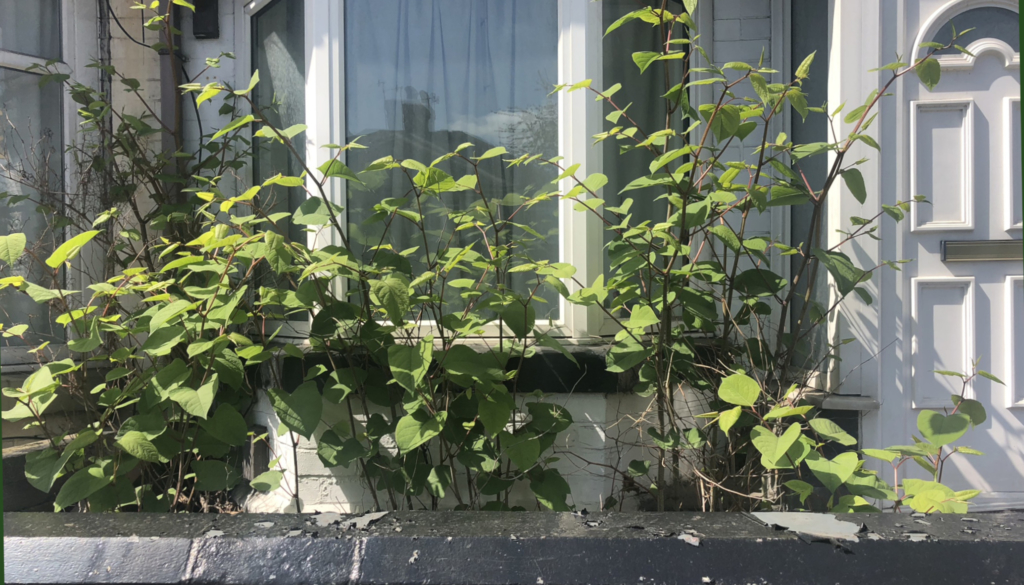 Selling a house with Japanese knotweed.
Trying to sell your house can be complicated and stressful. But what if your surveyor concludes that Japanese knotweed is growing in your garden? You are then faced with a whole world of problems that you probably hadn't anticipated; the biggest being that potential buyers may argue your house has depreciated in value because of the growth, meaning you could end up selling your property for a lot less than market value!
Japanese knotweed is renowned for being highly invasive. It even has the potential to damage structural foundations, which is why the mere presence of the weed on a property can decrease the value significantly in the worst cases. Not only this, but many mortgage lenders will also refuse to release funds against a property that has an un-managed Japanese knotweed infestation.
So, how can you secure a sale when you have Knotweed growing on your grounds?
First of all, it's important for the homeowner to get an insight into the situation at hand. The best way to do this is to instruct a Property Care Association (PCA) accredited company to carry out a site survey. There are many companies out there offering remediation, however, you should make sure that they are PCA-accredited as mortgage lenders will not accept documents from a company that does not have the accreditation. The survey will give you an insight into the:
Age of the stands.
Stand location.
Site plan.
RICS assessment.
Cause of the spread or origin of the Knotweed.
By having this survey conducted, you are taking the first steps in recognising the Knotweed issue, and the ensuing documentation will ensure your house sale is achievable.
Following the survey, a management plan will need to be put into place. The management plan outlines the course of treatment required alongside a full cost breakdown for the treatments and guarantees. Mortgage lenders tend to ask for an insurance backed guarantee to be issued as soon as possible.
Having this management plan illustrates that you are being proactive in reducing the risk of Knotweed affecting the property value, and so should be sufficient evidence for a mortgage lender to release funds against the property.
If you are trying to sell your home and think you may have Japanese Knotweed growing on your property, please feel free to get in touch with us directly at info@japaneseknotweedexpert.co.uk. Or give us a call on 0800 1337 444.