Removal of Japanese Knotweed in Ilkeston
Case Study – Removal of Japanese knotweed in Ilkeston
At Japanese Knotweed Expert, we find that the removal of Japanese Knotweed in Ilkeston and surrounding areas is in a high demand.
Japanese Knotweed is a highly invasive weed that originated from East Asia and was brought over to the UK by the Victorians who thought it would add to the aesthetics of their gardens. Unfortunately, Japanese Knotweed has strong roots that can spread up to 7 metres in one growing season, breaking through concrete and walls and damaging properties.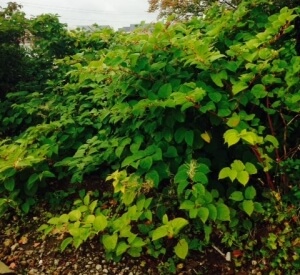 Japanese Knotweed can be spread easily – either through fly-tipping or spreading by animals as well as a number of other ways. Learn more about Japanese Knotweed and how it can spread by clicking here!
However, removal of Japanese Knotweed in Ilkeston and other areas, is possible. With expert help and the correct treatment course Japanese Knotweed can be eradicated.  There are a number of different treatment options available, these include:
These are all effective in the removal of Japanese Knotweed. However, the treatment chosen will depend on the sites requirements and location. The most common form of treatment is by herbicide treatment, this can be sprayed, injected or a combination of both can be used. This ensures that both the top of the plant and the roots are killed off.
Whereas if you are carrying out building work on a site with Japanese Knotweed it may be necessary to carry our excavation and removal, as this quickly and efficiently removes it from the site. Enabling the building work to continue.
With our expert help, we can carry out the removal of Japanese Knotweed in Ilkeston. If you require our advice or assistance, please contact us today on 0800 1337 444, to arrange your site survey!