Japanese Knotweed Treatment in Leeds
Residential Treatment Plan – RICS Risk Category  4 – £4,098.30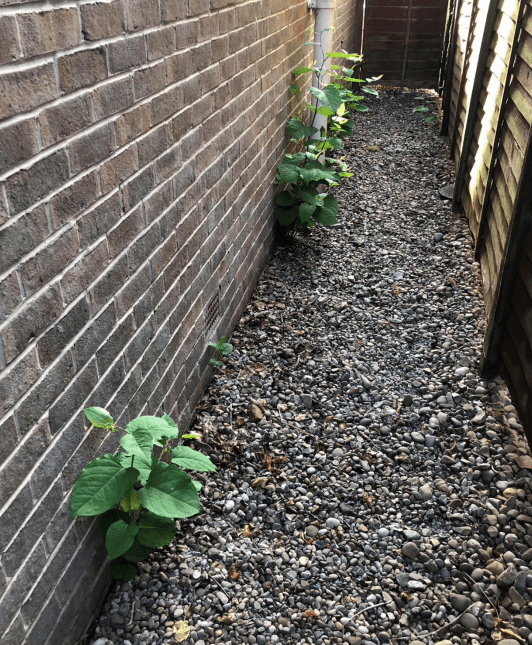 This Japanese knotweed growth in Leeds consists of 2 developed stands. Stand 1 covered an average of 6m² whilst stand 2 was 2m² with an approximate height between 0.8m to 2.2m. We have estimated that stand 2 is the eldest of the two stands and can see that there have been attempts to cut the Japanese knotweed back.
It can be tempting to try out DIY Japanese knotweed removal if you suspect you may have it on your property. However, you should be aware that DIY Japanese knotweed removal can not only be incredibly complex and time-consuming but can have some serious environmental and legal implications if not completed by a certified professional.
Stand 1 poses a risk to the property due to the close proximity to the building, although there are no current signs of structural damage it was important that this stand was treated as soon as possible.
The Japanese Knotweed Expert
As the Japanese Knotweed Expert, we ensure that we are up to date with all the laws surrounding Japanese knotweed. We also ensure that our surveys and management plan reports are in line with the PCA and RICs guidelines. This ensures that you have the most effective treatment course is carried out.
To arrange your site survey for the removal of Japanese Knotweed in Leeds, contact us today!