Japanese Knotweed Excavation Derbyshire
This week we've been in Derbyshire, supervising the excavation of Japanese knotweed.
This stand of Japanese knotweed was very developed and we have estimated that the plant was over 20 years old!
Usually for any excavation of Japanese knotweed we would dig to a depth of 3 metres. Fortunately for this site in Derbyshire, although large.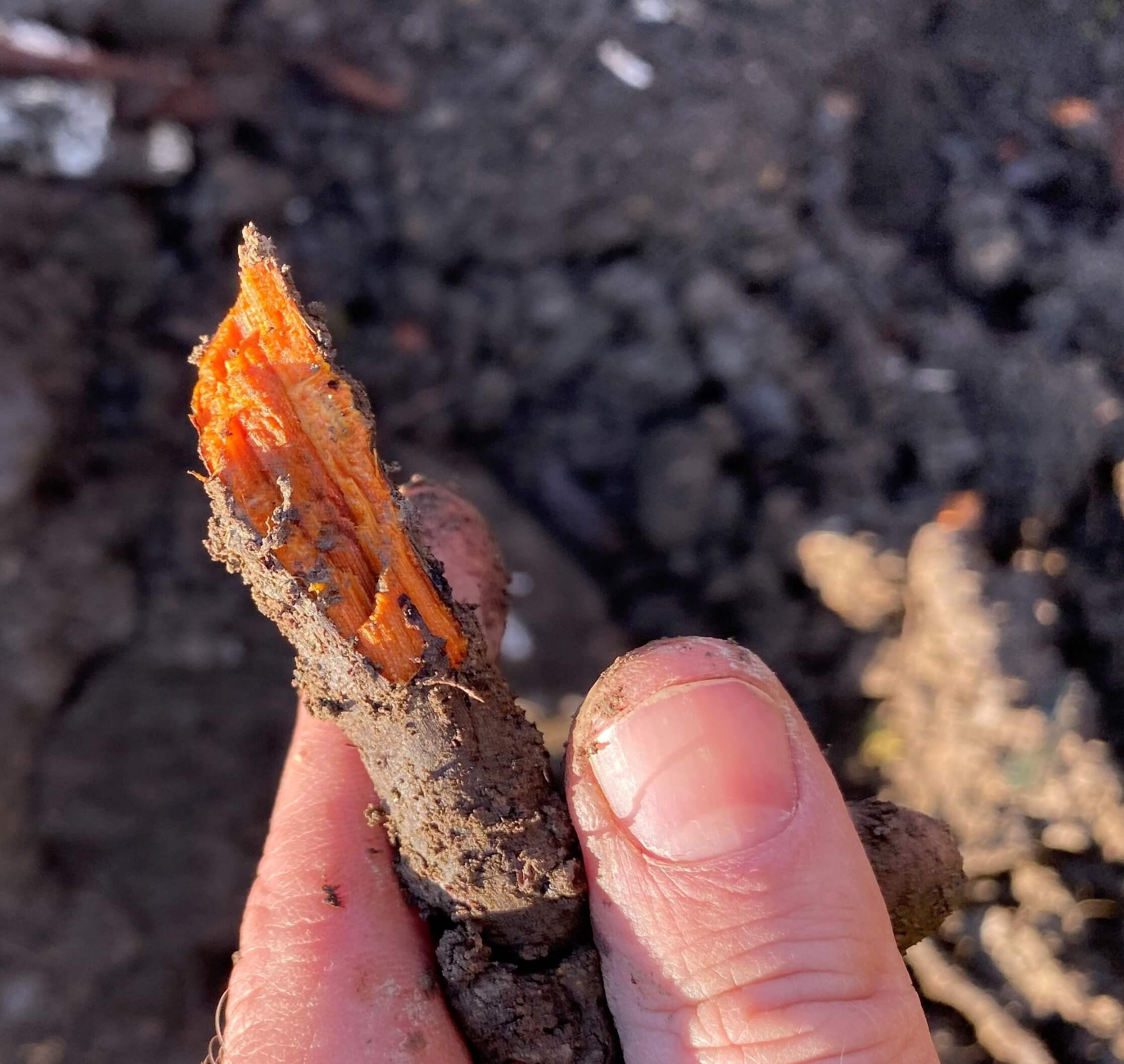 It a sub base of clay just shy of 2 metres that the roots had not penetrated.  We were able to safely remove all of the rhizome of the Japanese knotweed.
We perform excavations on a regular basis, for commercial sites in particular. For clients who cannot afford the time to have the site lay dormant for over 3 years while the Japanese knotweed is treated with herbicides. Excavation saves you time as the entirety of the plant is dug up, removed and disposed of correctly, without any hassle.
We are a very commercially minded in this respect, we aim to really fulfil the requirements of our clients. This will save you time, money and get your development back on track for completion.
Contact us if you have any further questions regarding commercial excavation of Japanese knotweed.
Watch our video for this commercial excavation of Japanese knotweed in Derbyshire here.