Japanese Knotweed Eradication in Bromyard
Japanese Knotweed Eradication in Bromyard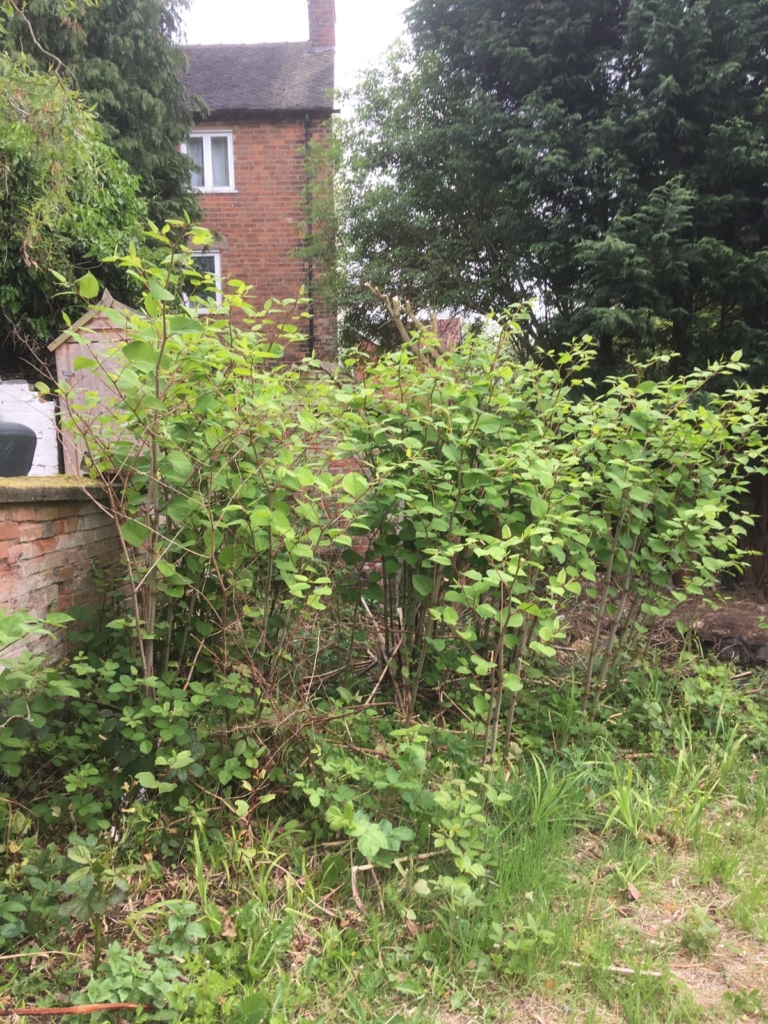 Japanese Knotweed eradication in Bromyard is essential! If this invasive weed is left untreated it can run wild causing damage along its way.
Japanese Knotweed is classed as an invasive weed. Its rapid growth during the growing season, is seen not only by its foliage but also by the rhizome (root) system. The foliage can grow up to 3-4 metres in the growing season, taking over your garden. Whereas the roots can grow out several metres and are strong enough to break through walls, concrete and pipes. This has caused many problems for homeowners across the UK. Any claims made on your home insurance may also be unsuccessful. To learn more about Japanese Knotweed and the effects on home insurance, click here.
If Japanese Knotweed is present on your land, then you will require Japanese Knotweed eradication in Bromyard. This is where we the Japanese Knotweed Expert can assist!
Our expert team can assist in identifying Japanese Knotweed by initially carrying out a site survey, where our PCA qualified surveyor can assess the site. They will be able to locate the presence of Japanese Knotweed and any damage it may have caused and any future risks.
From this a management plan can be put in place, this details the treatment options for Japanese Knotweed eradication and the most effective method for your outbreak. It will also detail the costs involved in the removal of Japanese Knotweed.
The process to carry out Japanese Knotweed eradication can then be started. Ensuring that your premise is soon free from Japanese Knotweed.
For assistance with Japanese Knotweed eradication in Bromyard contact us today on 0800 1337 444. Our friendly office team will be happy to offer advice or to arrange a site visit, whatever the case, Japanese Knotweed Expert is the company for you!