Japanese Knotweed Removal in Enfield
Japanese Knotweed Removal in Enfield
Japanese Knotweed removal in Enfield and throughout the UK is very common. This invasive weed causes a problem to many throughout the UK and needs to be eradicated to keep it under control.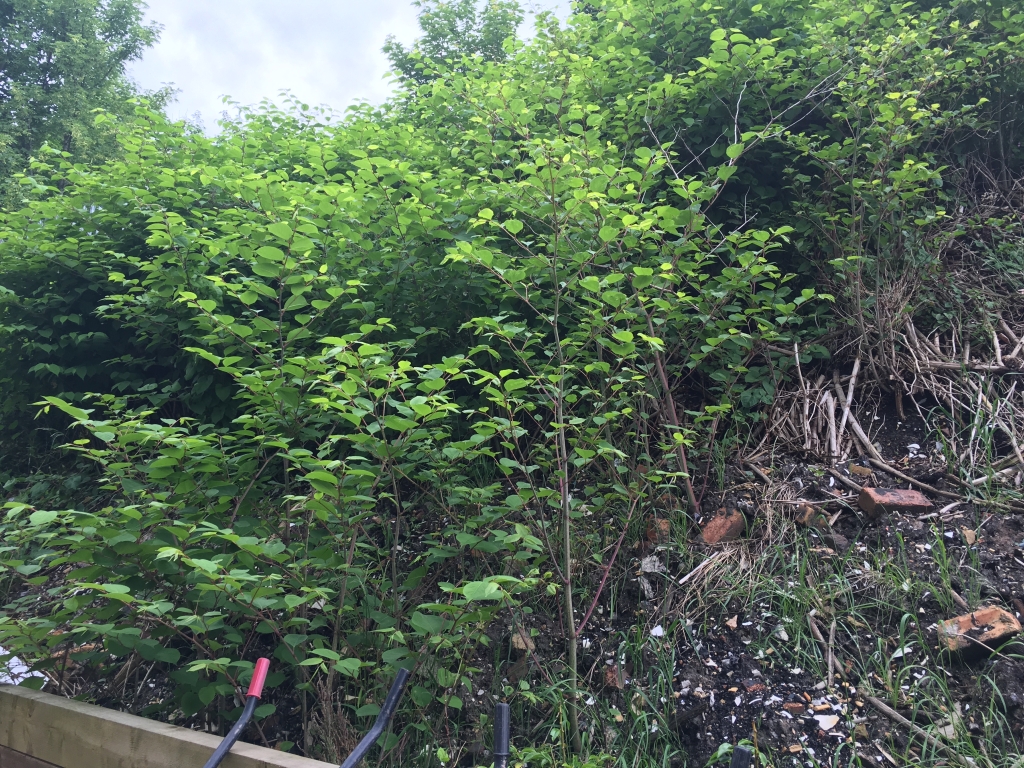 Enfield's most famous plants-man, E A Bowles had a keen interest in horticulture and arboriculture. It seems ironic that his home now, Myddelton House, is riddled with the invasive weed, Fallopia Japonica. Although Japanese Knotweed has damaging characteristics, Mr Bowles was fascinated with the plant due to its architectural qualities.
Although, not everyone is a fan of the destruction Japanese Knotweed can cause. Japanese Knotweed is known to ruin structural foundations and can devalue your property by up to 50%!
Does all green shrubbery look the same to you? No bother! Email us in a picture to info@japaneseknotweedexpert.co.uk of your suspected plant, and we can give you FREE confirmation as to what the plant in question is!
If you, unlike Bowles, are aware of the devastating effects that Japanese Knotweed can have on your property, feel free to give us a call on 0208 1917 044 for your site survey and management plan, for Japanese Knotweed removal in Enfield, today!