Japanese Knotweed Removal in Redbridge
Japanese Knotweed Removal in Redbridge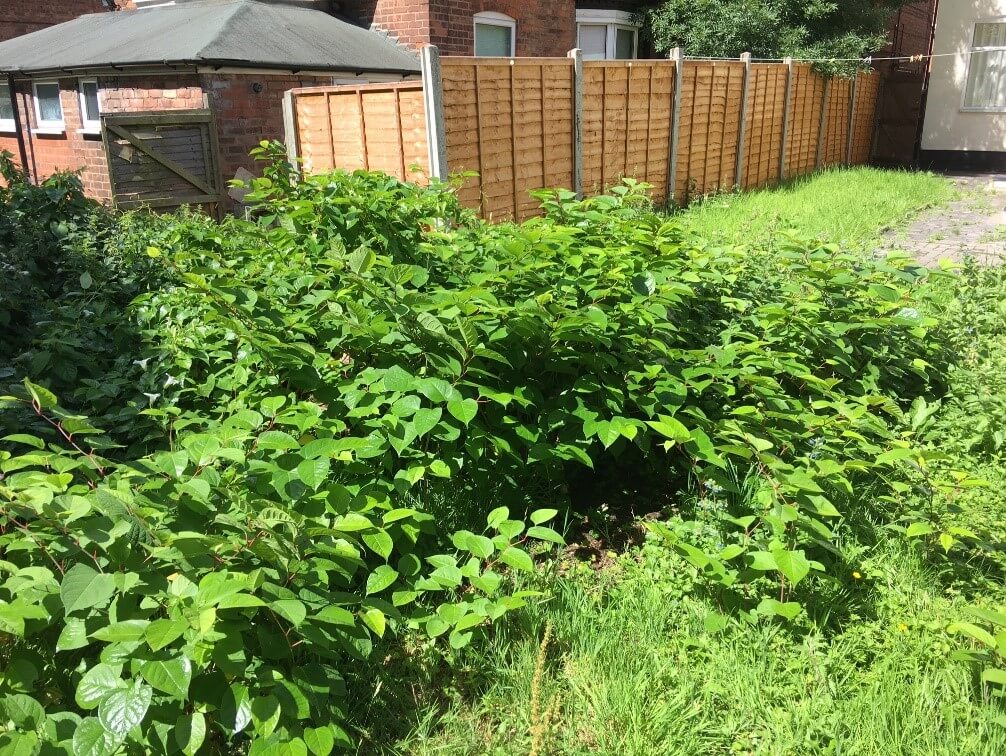 Japanese Knotweed removal in Redbridge is a growing problem, due to the unlawful disposal of the plant in several areas. In November 2016, bin bags of rubbish and Japanese Knotweed were found behind a Lidl store. The Japanese Knotweed was disposed of in an illegal manner, and whilst the visible signs of Japanese Knotweed were removed from the property, the rhizomes would still have been present in the soil, and therefore grow-back would have been expected. What is the most effective method of treatment to fully eradicate the invasive weed?
Japanese Knotweed is resistant to standard weed killer, and the translocating herbicide we use is 300 x stronger than what is available to the public. For most domestic cases, we would recommend that spraying and injection of the plant is carried out, as it is the most cost-effective and comprehensive way to eradicate the weed. This is due to the dual application method, as well as 2 years' worth of inspections of the affected area once the treatments have been completed.
If you need Japanese Knotweed removal in Redbridge or have any questions, feel free to give us a call on 0208 1917 044 to arrange for your site survey and management plan now! Alternatively send us a message via our online contact form or our Twitter page.