Removal Japanese Knotweed in Lewisham
Removal of Japanese Knotweed in Lewisham
Lewisham council have advised residents not to dispose of Japanese Knotweed in your garden waste bin. Removal of Japanese Knotweed in Lewisham is a growing problem, and unlawful disposal could result with a fine and an ASBO – think the punishment is too harsh? Think again…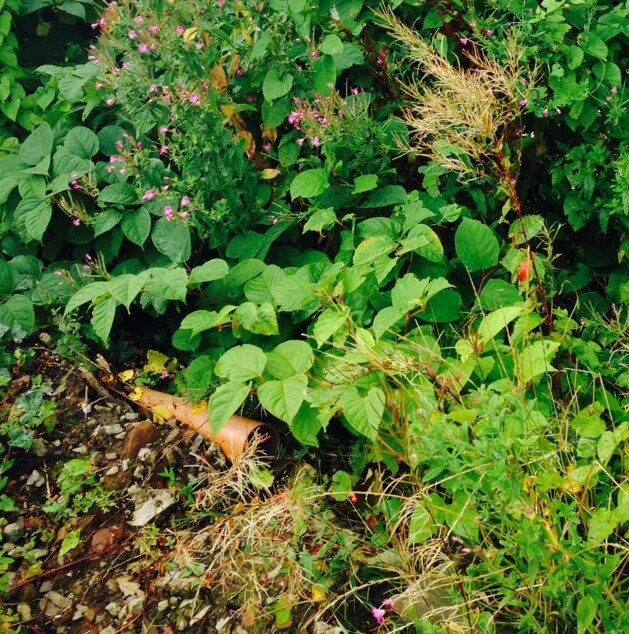 Japanese Knotweed was initially introduced to the UK as an ornamental plant by the Victorians, due to its picturesque qualities. However, the Victorians did not realise that without the natural insects, which feed off the Knotweed in its native country, keeping it at bay, the weed would cause damage to structures and buildings. This natural insect control measure is not present in the UK.
Japanese Knotweed roots can grow up to 7m in radius and the roots themselves can cause destruction unfathomable by a simple plant. If you were to build upon land which has Japanese Knotweed on, the building is sure to collapse over time due to the unstable base the roots will penetrate.
By simply having Japanese Knotweed on your land, you are susceptible to your property value being devalued significantly. With some extreme cases resulting in devaluation by 50%. It is not illegal to have Japanese Knotweed on your land, but it is illegal to allow it to spread to neighbouring land. At that point, you are liable to pay for the neighbour's treatment and the amount of devaluation.
If you have any questions about the removal of Japanese Knotweed in Lewisham or need some advice, please do not hesitate to contact us on 0208 1917 044!