Removal of Japanese Knotweed in Surrey
Removal of Japanese Knotweed in Surrey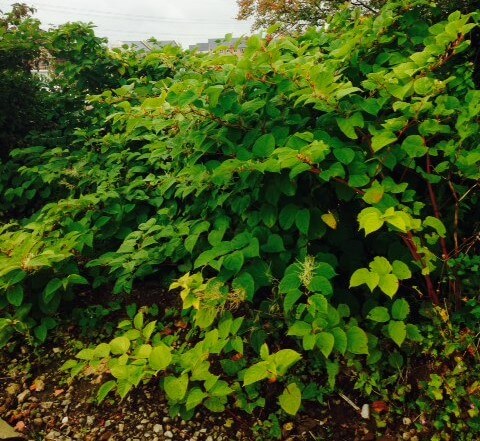 Japanese Knotweed is an infamous and invasive plant that causes millions of pounds worth of damage each year. Therefore, if you require removal of Japanese Knotweed in Surrey, Japanese Knotweed Expert Ltd can assist! We want to help identify and treat your Japanese Knotweed as soon as possible, as it can devalue your property and you can end up losing up to half the amount of your sales price.
So, we strongly recommend you remove this horrible plant, before attempting to sell your house. The roots of Japanese Knotweed can reach up to 7 metres damaging foundations, buildings, breaking through concrete and spreading throughout your garden and neighbouring properties.
We have a 100% success rate and we offer a 10-year guarantee, which proves how confident we are in our eradication process. The earlier you spot and contact us about your invasive weed problem, the quicker it is for us to remove your weed problem.
As a PCA qualified surveyor we take great care when completing your site survey to identify whether you have Japanese knotweed. If Japanese knotweed is found on your land then we can create a management plan for the removal of Japanese Knotweed in Surrey. If Japanese Knotweed is not present on site, we will issue you with paperwork to confirm that no Japanese Knotweed is present.
Do you require removal of Japanese Knotweed in Surrey? Please contact us as soon as possible, so that we can help you out today. Call us on 0800 1337 444! Alternatively, you can complete our online contact form or message us on Facebook. One of our friendly office team will be in contact to discuss your requirements.