Japanese Knotweed Removal in Craven Arms
Japanese Knotweed Removal in Craven Arms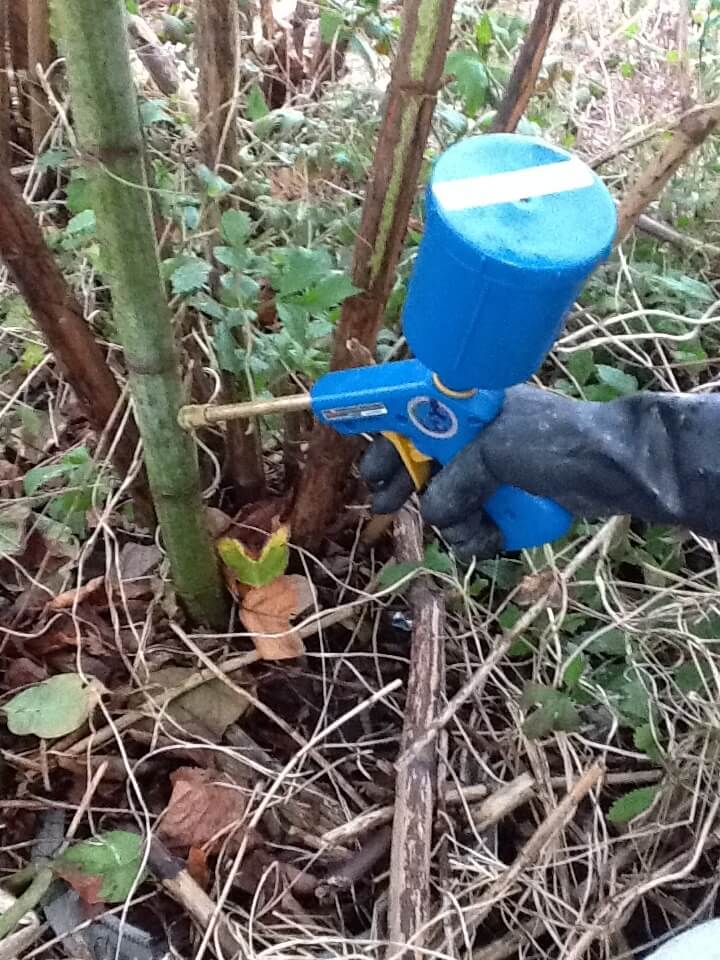 Japanese Knotweed removal in Craven Arms is required and we are the company for you! As the Japanese Knotweed Expert, we can safely and effectively eradicate Japanese Knotweed that is present on your land.
We offer several treatment options that are effective in the removal of Japanese Knotweed. These include:
We find that herbicide treatment is the most common method of control. This method is generally the least costly. It is also commonly used on Japanese Knotweed outbreaks that are by water sources, as the herbicide can be injected into the knotweed. This ensures that the water course is kept free of the herbicide.
Alternatively, if you require Japanese Knotweed removal in Craven Arms, on a site that is being built on, then a common treatment method is excavation and removal. This ensures that all the Japanese Knotweed including the rhizomes (roots) are removed from site altogether. This ensures that the planned building work can continue with the least interruption.
Whatever you site requirements and the location of the Japanese Knotweed outbreak are, then we can assist.
We would not recommend DIY Japanese Knotweed removal, as the smallest piece of Japanese Knotweed. About the size of a fingernail can cause new growth to occur. If you Japanese Knotweed is close to a water source, maybe a stream, then the Knotweed can easily be transferred by the stream. Causing new growth further downstream.
It is important that any Japanese Knotweed outbreak is treated. As it is illegal to allow Japanese Knotweed to spread onto another property. Meaning you could be liable for legal action.
If you require Japanese Knotweed removal in Craven Arms, then contact us today! Call us on 0800 1337 444 or alternatively complete our online contact form.