Japanese Knotweed Removal in Bishop's Castle
Japanese Knotweed Removal in Bishop's Castle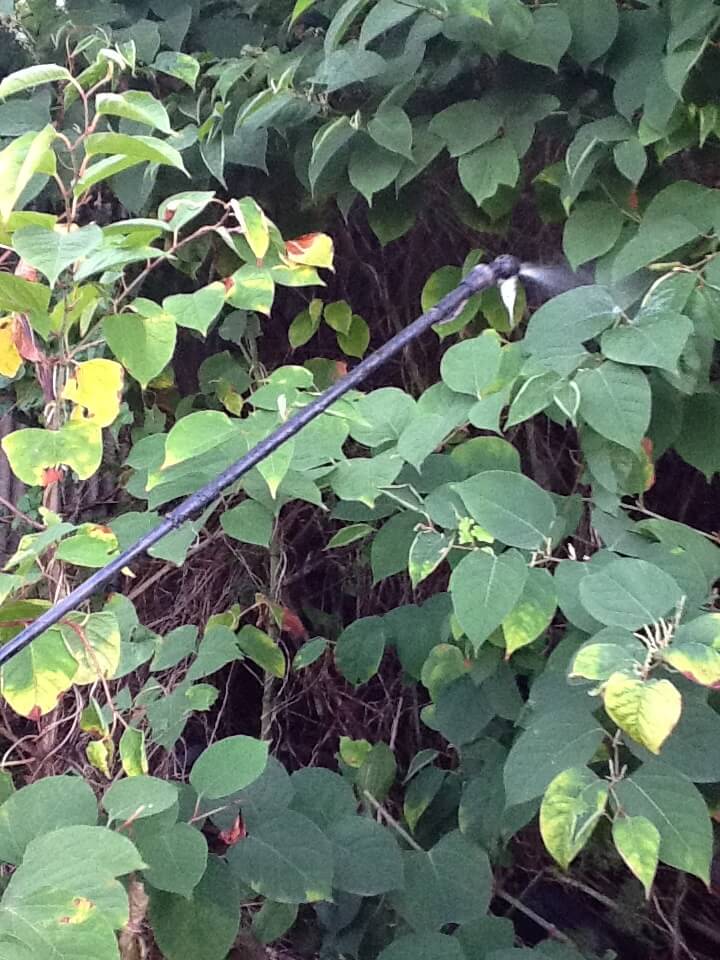 Japanese Knotweed removal in Bishop's Castle is essential! It may bring beauty into your garden with its lush green leaves and small white flowers. However, appearances can be deceiving! As beautiful as this may be, it is very invasive.
Due to its invasive nature, Japanese Knotweed removal is required. It is needed to stop it causing further damage and spread. Japanese Knotweed roots spread widely and can break through concrete and brick work, causing untold trouble for many!
Although Japanese Knotweed is not illegal to have it growing on your land, it becomes illegal when it is allowed to spread onto neighbouring properties. This lead to further difficult and can lead to legal battles.
If you want to negate these issues, Japanese Knotweed removal in Bishop's Castle is necessary! This is where we can assist.
As a Japanese Knotweed removal expert, we are the company for you. Japanese Knotweed Expert has been treating Japanese Knotweed and other invasive weed outbreaks for over 18 years. We have the necessary qualifications and a vast amount of knowledge in treating Japanese Knotweed.
We offer a bespoke solution for each customer. This means that each client receives a treatment solution that best fits their site, requirement and Japanese Knotweed outbreak. There are several treatment options available, these include:
Herbicide Treatment
Excavation and Removal
Permanent Burial
Combined Treatment Methods
Each of these methods is effective in the eradication of Japanese Knotweed. Meaning that your site can once again be free of Japanese Knotweed, following one of these treatments.
We are confident in the services we provide and to give you the customer extra peace of mind we also offer the following:
A 10-year company guarantee
10-year insurance backed guarantee
The insurance backed guarantee is essential if you are requiring a mortgage.
Do you require Japanese Knotweed removal in Bishop's Castle? Contact us today!