Removal Japanese Knotweed in City of Westminster
Japanese Knotweed in City of Westminster is becoming a big problem due to its destructive qualities – councils are keeping records of reported cases within the city. What exactly is Japanese Knotweed and how does it spread?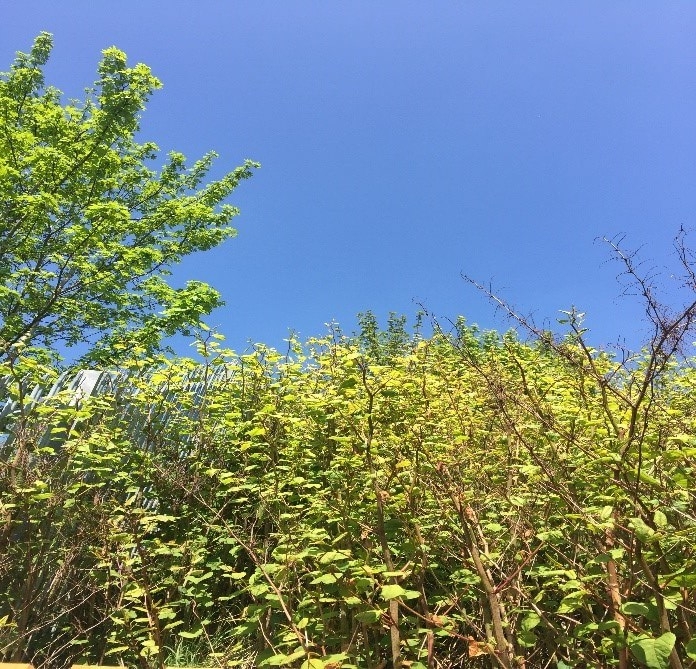 Japanese Knotweed was originally introduced to the UK in the Victorian era, as travelling Victorians would bring it back as an ornamental plant. By the late 1800s, it was already classed as the nightmare plant due to its invasive and protruding tendencies. Japanese Knotweed was soon growing through structural foundations and overpowering gardens in which it was planted.
Japanese Knotweed, unlike most other plants, does not spread via its flowers. Japanese Knotweed grows from rhizomes, stems and crown, which therefore means thorough eradication is very difficult. Japanese Knotweed can withstand a variety of soil pH, and therefore it is hard to prevent, due to how versatile its growing conditions can be.
Do not fear and Japanese Knotweed Expert Ltd can help in the removal and eradication of Japanese Knotweed in City of Westminster and throughout the country. We can carry out a number of different treatment methods depending on the sites requirements to eradicate this invasive and destructive plant. Click here to learn more about our treatment services.
If you fear you may have Japanese Knotweed growing in your garden, get in touch on 0207 0431 344 to arrange for your survey and management plan now! Our friendly team will be happy to help!