Japanese Knotweed in September
September is upon us, and changes are taking place everywhere we look. Japanese Knotweed is no exception.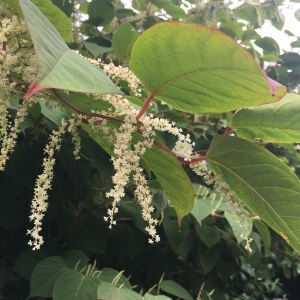 The Victorians brought Japanese Knotweed into the country for ornamental purposes. In late summer Japanese Knotweed develops beautiful clusters of creamy white flowers – but don't be deceived. Despite their beauty, they are a classic indicator of Japanese Knotweed.
The flowers provide a great source of nectar, so you can expect to see an influx of insects in the garden when Japanese Knotweed is in bloom.
If you suspect you have Japanese Knotweed in your garden, don't disturb it. Take a photograph and email us on info@JapaneseKnotweedExpert.co.uk, or call us on 0800 1337 444 for advice on how to proceed.