Last night our Director Jason Harker had the pleasure of spending some time with Rodger Burnett of Charles Lyndon discussing the impact of the Court of Appeals decision in the case of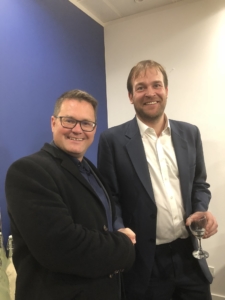 Williams & Waistell Vs Network Rail.
Rodger Burnett lead the claimants to victory against Network Rail, with Mr Waistell being awarded £15,000 after Japanese Knotweed encroached onto their homes.
Rodger Burnett said: "This is a great result for Mr Waistell and homeowners up and down the country."
This is a landmark ruling which will now mean that landowners will be able to claim damages if Japanese Knotweed has encroached on their property from neighbouring land.
We look forward to seeing how the ruling affects future cases.
If you are concerned about Japanese Knotweed, please contact us.