Removal of Japanese Knotweed in Market Bosworth
Removal of Japanese Knotweed in Market Bosworth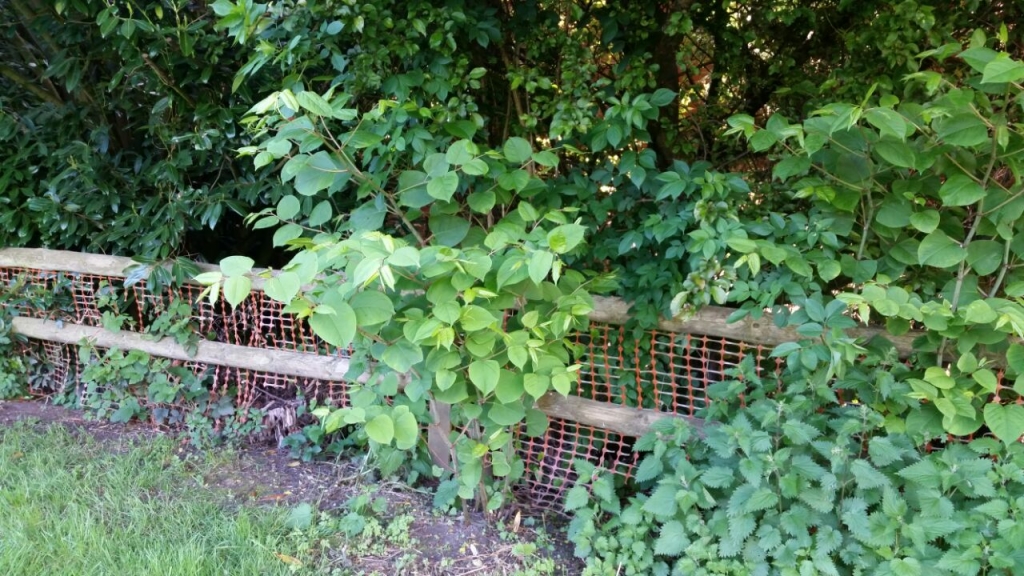 Removal of Japanese Knotweed in Market Bosworth and throughout the UK is important. It enables the control of this invasive weed.
It has become prevalent throughout the UK over the last few years. However, all is not lost as Japanese knotweed removal can take place. We have been carrying out removal of Japanese Knotweed in Market Bosworth for many years.
If you have Japanese Knotweed, contact us today! We can organise for you to have a site survey carried out. This will detail where the Japanese Knotweed is, the effects it has had on your land and the risks involved. Following on from this we would carry out a management plan, this will include the recommended treatment method.
The most common method is herbicide treatment, this kills not only the top of the plant but also the roots. The herbicide can be sprayed or injected into the knotweed plant. Injection is commonly used when the Knotweed is close to a water source or other plants. We use a glyphosate based systemic translocating herbicide, which is 300 times stronger then available to the public. This ensures that we completely remove Japanese Knotweed from you site.
However, excavation and removal is another method used. This is often used on commercial sites or land where building work is happening. Many of these sites have time constraints for the planned building work. Therefore, excavation ensures that the Japanese Knotweed is removed quickly and efficiently from site. Meaning that the building work can be completed with little delay.
Do you require removal of Japanese Knotweed in Market Bosworth? Contact us today on 0800 1337 444. We will be happy to provide you advice or to arrange a site survey and management plan.