Japanese Knotweed in Warwickshire
Japanese Knotweed in Warwickshire
I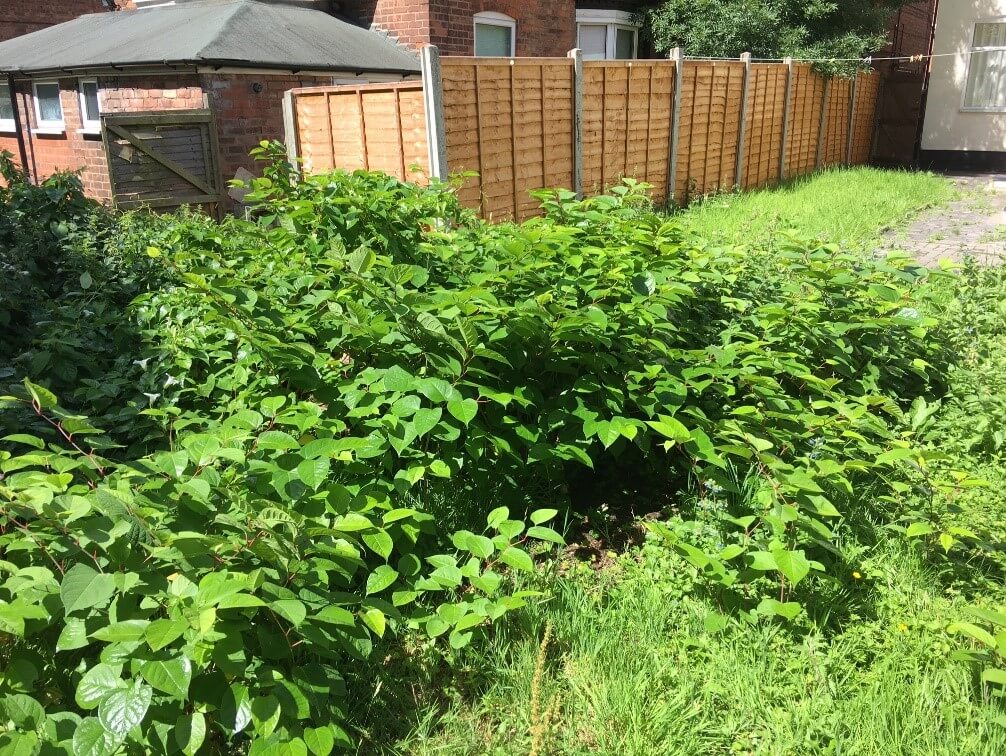 f you don't keep Japanese Knotweed in Warwickshire or Coventry under control you could be liable to a fine of £2,500. Japanese Knotweed is an invasive weed that if left untreated can affect foundations and devalue properties. It is not illegal to have the weed growing on your property. However if you allow it to spread you can incur an ASBO and possible fines such as this council is threatening.
Japanese Knotweed can spread very rapidly! It can affect an area of up to 7m in radius from where its roots begin and can bed its roots to up to 3m deep. Therefore, there aren't many successful treatments to eradicate the weed. Two of the known treatments are to spray and inject the weed with a translocating herbicide, or to excavate the area by 3m deep. Please see our 'Treatment Services' page for more detail on the the possible treatment options.
If you are responding to the threat of a fine, or if you just want to be rid of this pesky weed once and for all. Call our professional staff today on 0800 1377 444, and take the next steps in helping make Japanese Knotweed in Warwickshire less prevalent. Alternatively, you can also complete our online contact form. We will be happy to help!