Japanese Knotweed in Herefordshire
Japanese Knotweed in Herefordshire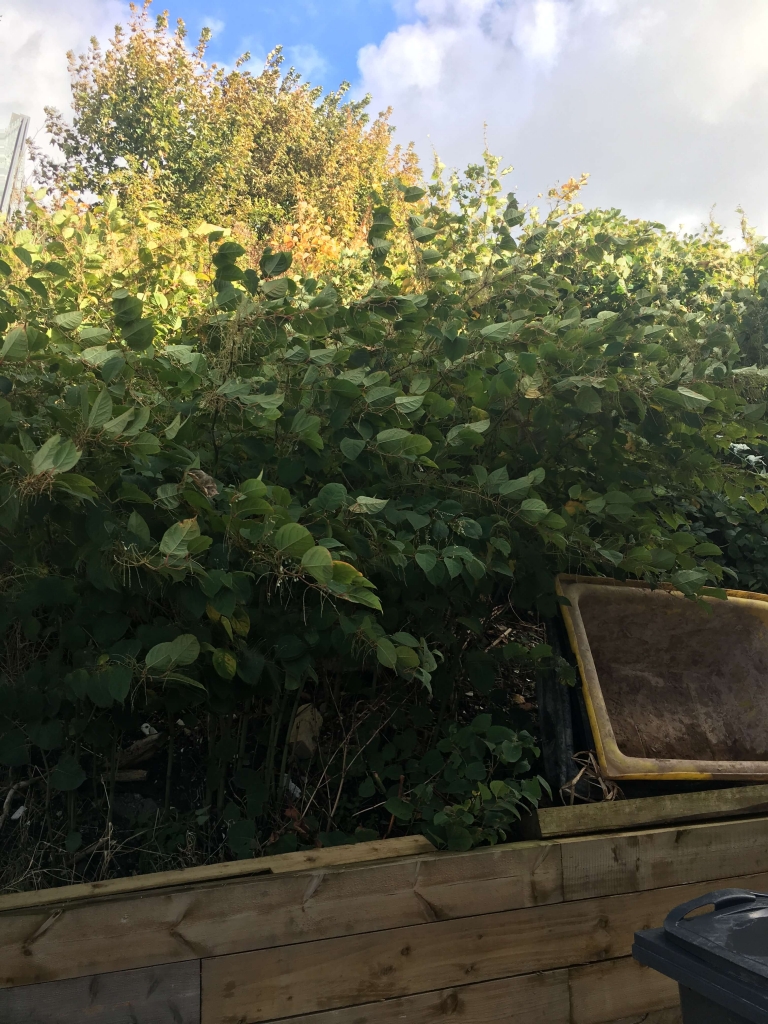 Japanese Knotweed in Herefordshire and throughout the UK, is an extremely invasive weed that when not treated can cause extreme structural damage. With the ability to extend 3m in depth, 7m laterally. It also has the capability of exposing weakness in hard structures such as tarmac, concrete, brick, building foundations and many other underground services, it has become a costly nuisance to many property owners.
Cases of Japanese Knotweed are reported daily all over the UK, with one of these cases being reported in Herefordshire. In an area known as the Nutshell caravan site, the invasive weed was reported to be situated on both sides of the road and feared to be "lifting up the paving soon". Luckily for the people of Herefordshire this was a matter for the council.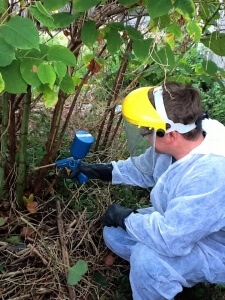 However Japanese Knotweed in Herefordshire is becoming a growing problem. If you suspect Japanese Knotweed growing on your neighbour's or the council's land. The land owner is legally obligated to treat the invasive weed if it starts to spread onto your property, as it is not a crime to have Japanese Knotweed growing on your land, however it is illegal to allow it to spread. This can then only be eradicated by qualified and professional Japanese Knotweed Expert's.
What do you have to do if you have Japanese Knotweed in Herefordshire and it growing on your property? All you need to do is give us a call on 0800 1337 444, where you can talk to our friendly professional team and get all of the advice you need.
If it is found that you need to have a site survey our office team can arrange it over the phone, for a time convenient to you.
Do want to keep up to date with all the latest Japanese knotweed news? Why not follow us on Facebook?