Japanese Knotweed Eradication in Kidsgrove
Japanese Knotweed Eradication in Kidsgrove
Japanese Knotweed eradication in Kidsgrove has become more prevalent as people have become increasingly aware of this invasive plant. Japanese Knotweed has been misidentified over the years, with many being attracted to its delicate white flowers in late summer and autumn.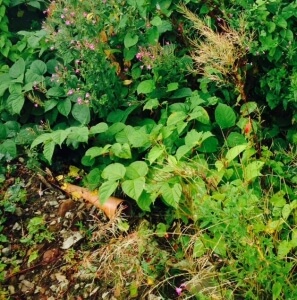 However appearances can be deceiving! As this attractive plant can up to grow 3 metres in one growing season, causing serious damage as it does. Its strong ever-growing root system and shoots, can break through concrete, walls and cause damage to buildings.
We have been treating Japanese Knotweed for over 18 years. Our experience, dedicated staff and highly knowledgeable team ensure we offer you as the customer the best service possible. It also ensures the complete eradication of Japanese Knotweed from your site or property.
When it comes to treating Japanese Knotweed we offer a number of different options, depending on the sites requirements: –
We understand that every site and every Japanese Knotweed outbreak it different. For a commercial company where building work is being carried out, the best option may be excavation and removal. This method ensures quick and efficient removal of Japanese Knotweed from site. It also ensures that the least amount of disruption is caused to the building work. However herbicide treatment may be used on a private property. This can be applied by spraying, injection or a combination, to ensure the complete removal of Japanese Knotweed.
Do you require Japanese Knotweed eradication in Kidsgrove? Contact us today on 01782 479 444 for advice or further information about our services.
We also offer a free photograph identification service for Japanese Knotweed via email: info@japaneseknotweedexpert.co.uk . Alternatively you can also contact us via our online contact form.